Shipping to FBA Cost
For resellers who use Fulfillment by Amazon or in other words, FBA, Eva acknowledges that having the right cost for your product's important. We have perfect news for you!

With Eva's real-time data processing with Amazon, we are showing your Shipping to FBA Cost in real-time, like you are on your Seller Central account!
To begin with, there are 2 options to choose from in the Store Level Settings under the Pricing Management tab; Please see Figure 1.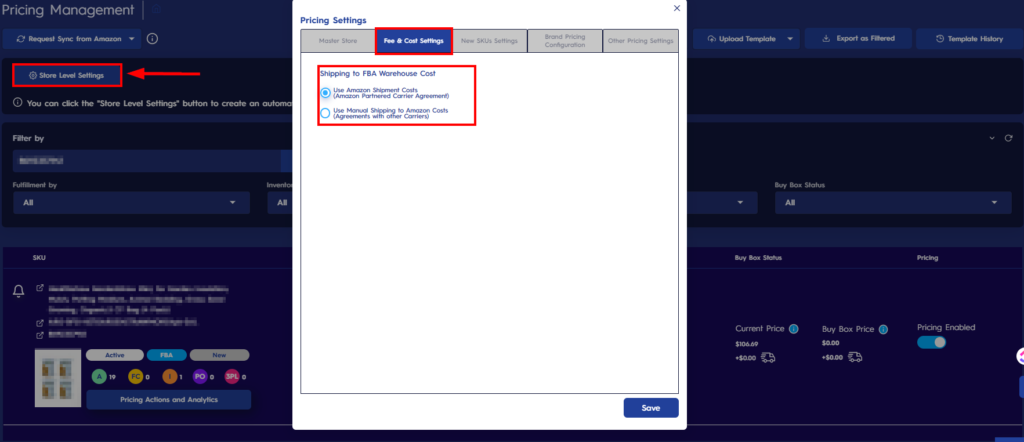 If you are using an Amazon Partner Carrier, please click the top option which is the default, this way, without doing anything Eva will get the data from Amazon and display it on the platform.
If you are using 3rd party Carrier, please click the bottom option, therefore we need you to enter your Shipping to FBA Cost from the Bulk Update, please check here or via Calculate Optimal Min Price. Please see Figures 2-3.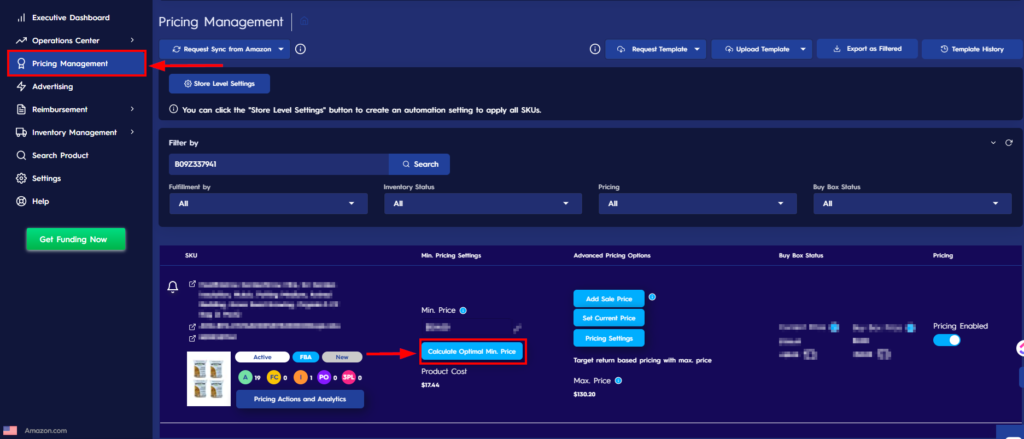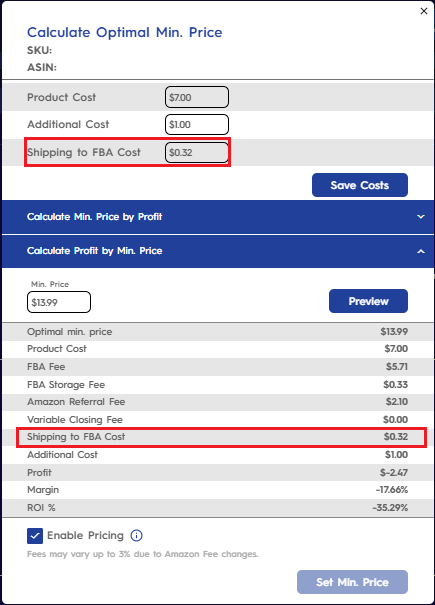 Whether you are using Amazon Partner Carrier or not, if you want you can manually change your Shipping to FBA Cost on SKU Level via Calculate Optimal Min price or Pricing Template.
Important Note
Please note that if you manually changed your SKU's Shipping to FBA Cost, to change to Store Level automated setting, you need to do it from the Pricing Template. Please follow the related article. Bulk Update. In addition to this, please bear in mind that the shipping to FBA cost in Figure 3 will be displayed on the platform after Amazon receives your products. That way, Eva can calculate your Shipping to FBA Cost per unit.
Need More Help? Let Our Team Guide You To Success!
Was This Article Helpful?