Price Insensitive SKU Setting
If you cannot increase your sales velocity by increasing or decreasing your price, it means that your SKU is price insensitive. To have a stable price for your insensitive SKUs, now you can adjust your "Price Insensitive SKU Setting" on Eva!
To activate this setting you will need to go to the "Pricing Management" on the platform. Find the SKU you want to configure and click on the "Pricing Settings". See Figure 1.

A pop-up screen will appear, there you can toggle the "Price Insensitive SKU Setting" box to configure the rule accordingly to your business strategy. See Figure 2.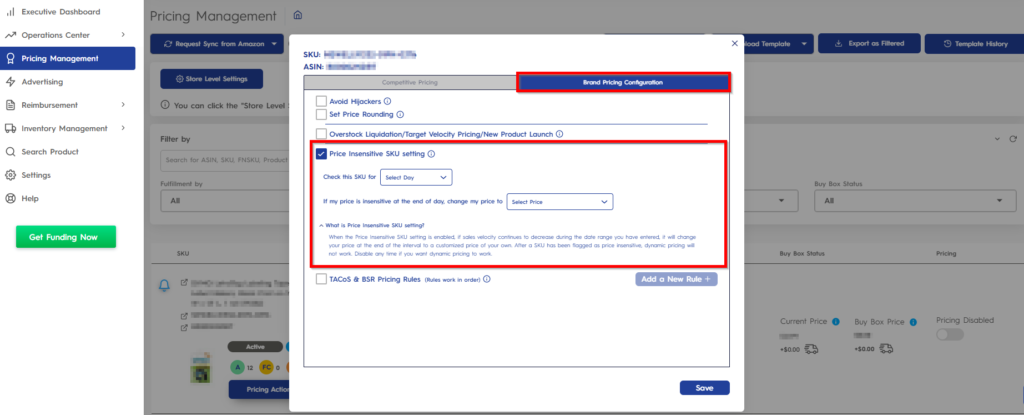 Price Insensitive SKU Settings
Select a date range between 1-7 days to let Eva observe the SKU's sales velocity between the selected days. See Figure 3.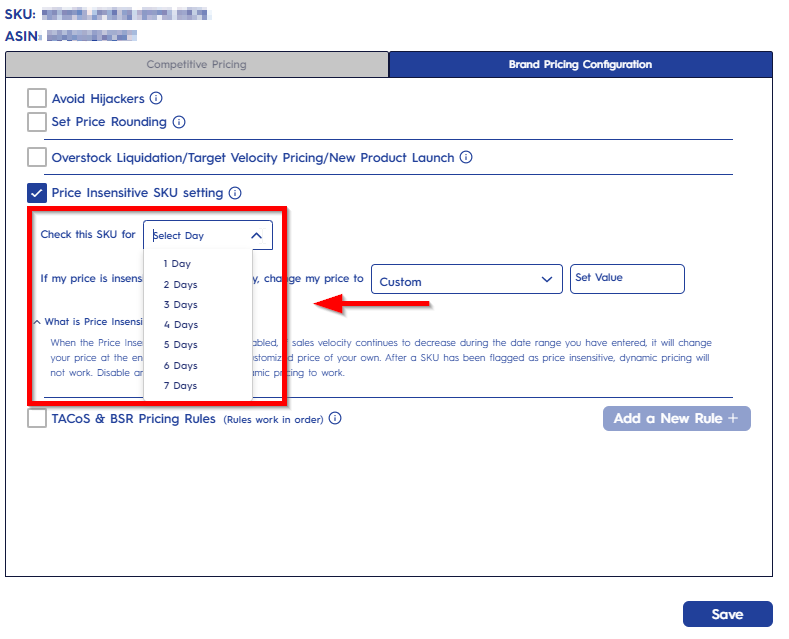 Then, set the price as one of the following options:
the average price in the last 30 days
initial price
min price, max price
customize price (enter a value)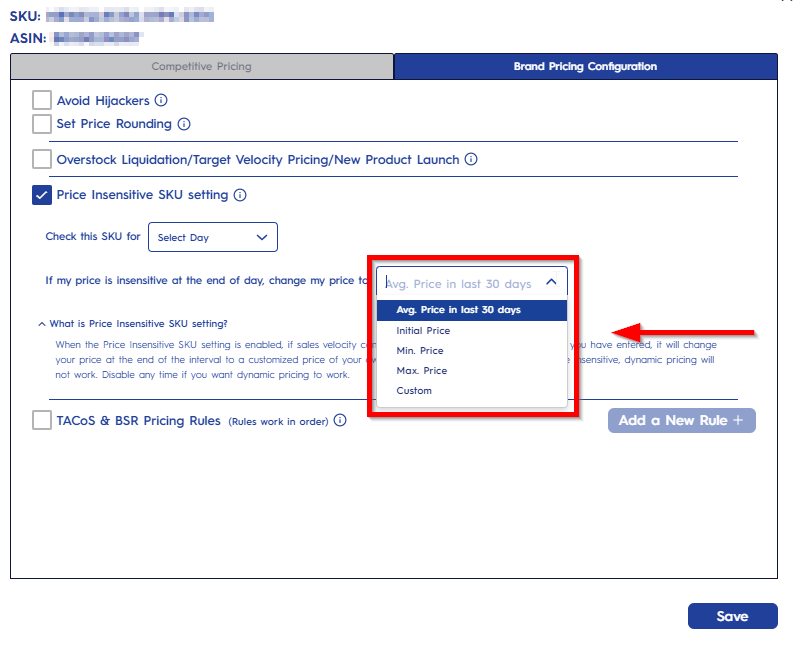 Please, make sure to click on the "Save" button to apply your settings.
How Does the Setting Work?
When Price Insensitive SKU Setting is enabled & your sales velocity decreases, this setting will change your price at the end of the selected interval (1 – 7days) to a customized price of your own (refer to Price Insensitive SKU Settings above).
Please be aware that after an SKU has been flagged as price insensitive, dynamic pricing will not work for the configured SKU. Disable this setting any time if you want dynamic pricing to work by deactivating the Price Insensitive SKU Setting.
Need More Help? Let Our Team Guide You To Success!
Was This Article Helpful?