Replenishment Page Criteria
It is possible that when you connect your store to Eva and then navigate to the replenishment section, you will not find your products. Do you wonder why? There are four main reasons for this.
Product cost: In order for Eva to show your products, it is necessary to enter your product cost information in the price management section. How to add product cost.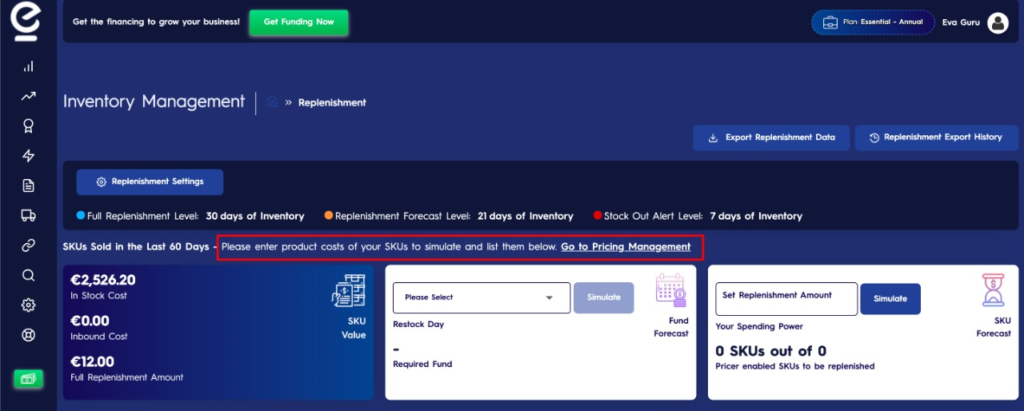 The products need to be FBA: Another reason why you've not found them there might be that they are not FBA (fulfillment by Amazon), instead, you won't be able to see them in the replenishment section if they are FBM (fulfillment by merchant).
Products need to have at least one sale in the last 60 days.
Days of inventory need to be below the days selected for alerts. In default, the days of supplies need to have at least 30 days: If you have more than 30 days of supplies it means that you don't need to Replenish, which also means that the product won't appear in the Replenishment section.
Need More Help? Let Our Team Guide You To Success!
Was This Article Helpful?