How to Add Product Cost
While entering your cost information to Eva we provide 3 options.
Calculate Optimal Min Price Button
To enter your product cost information into Eva for one product, first, hover your mouse in the menu on the left and click on "Pricing Management". See Figure 1 below.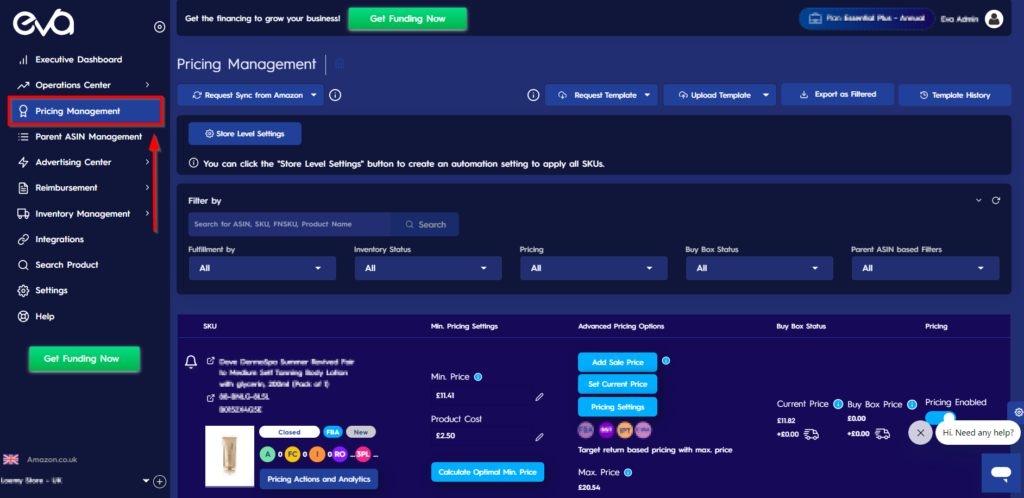 Once you click on the "Price Management" page, go to the "Calculate optimal min. price" button for each product. See Figure 2 below.

In the pop-up screen, enter "Product Cost". See Figure 3 below.
After that, click on the blue "Save Cost" button.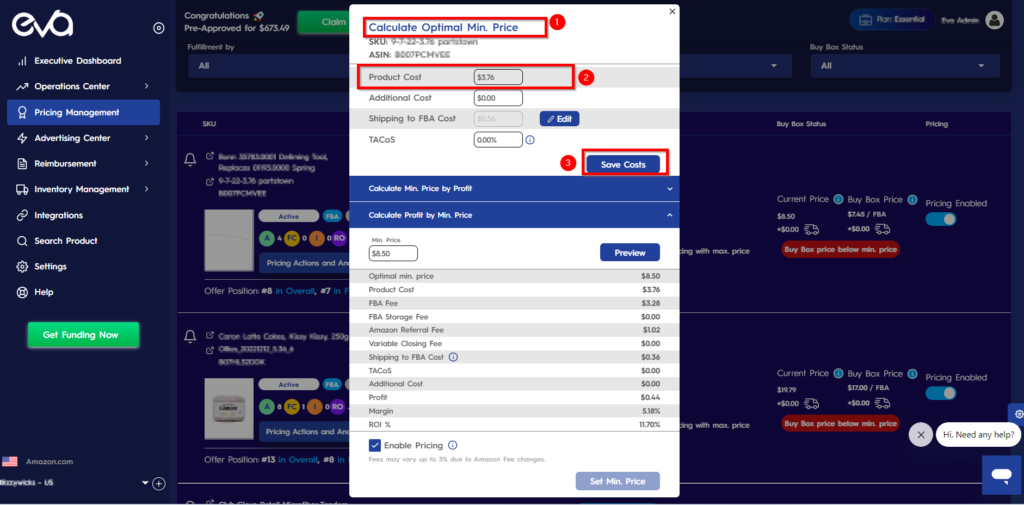 Product Level
You can also enter your cost information from the first page that pops up and enter your information by clicking on the pencil next to the product cost section. See Figure 4 below.

Bulk Update
Another option is the Bulk template, which you can apply to all your products. You can request the template as Pricing Template as Excel and then download it. See Figure 5 below.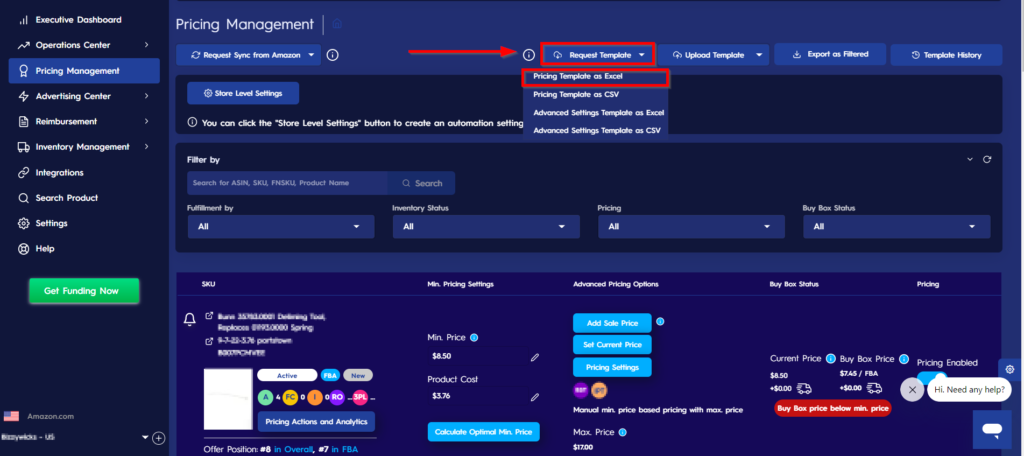 After downloading, open the file and enter the "Cost" information. See Figure 6 below.
Save the file and upload the template as "Pricing Template as Excel". See Figures 7 & 8 below.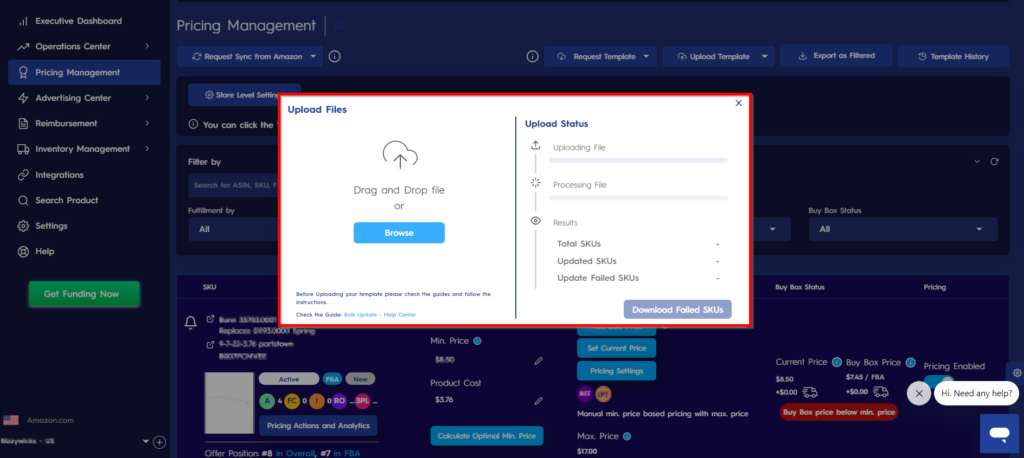 Once you complete these steps Eva will take into account your changes.
Need More Help? Let Our Team Guide You To Success!
Was This Article Helpful?