Parent ASIN Management
Parent ASIN Pricing is a feature for Private Label customers. This feature allows our customers to configure each of their Child ASIN's prices according to the Parent ASIN. By choosing a Parent ASIN and Child ASIN, you will be able to apply any extra charges or lower prices to the Child ASINs in an organized and easy way.
Since many Amazon brands have many variations of a single ASIN. You may need different pricing solutions accordingly to the size, color, and different batches of the items. Parent management on Eva enables brands to differentiate their prices.
---

First, you need to hover over to the menu on the left side of the app and click on Parent ASIN Management tab. See Figure 1 below.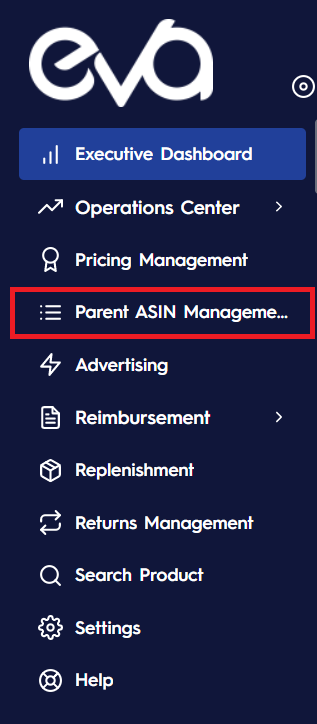 To start using this feature, you need to click on the Sync from Amazon button, as a result, we can collect your Parent ASIN information from Amazon. See Figure 2 below.

After syncing your Eva account with Amazon, you now will be able to see your Parent and Child ASINs. See Figure 3 below.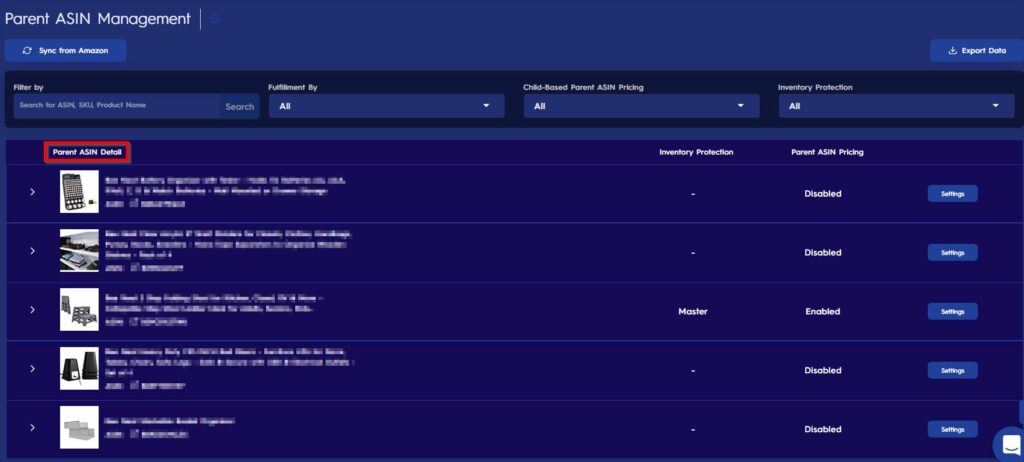 In order to monitor your Child ASINs, please click on the arrow that is next to your Parent ASIN. See Figure 4 below.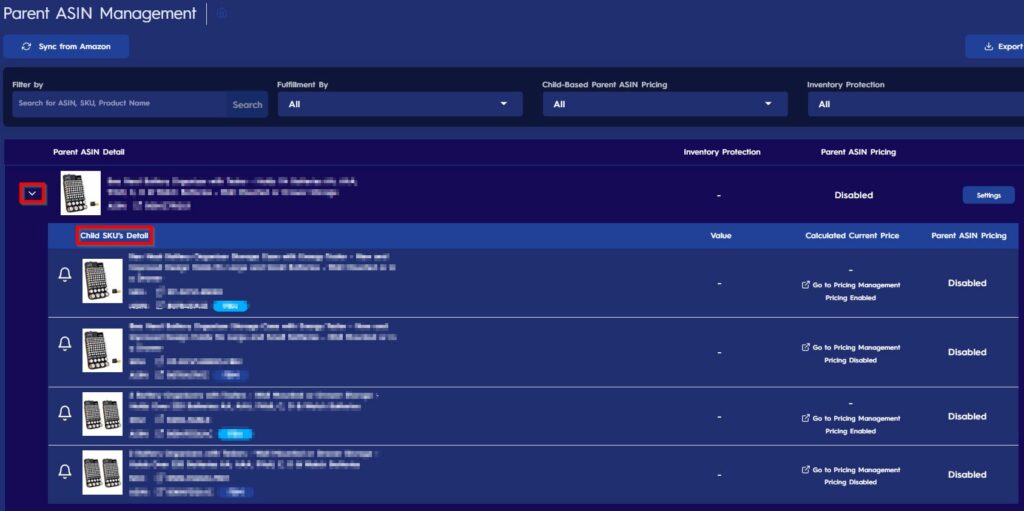 By clicking on the arrow, you will be able to see whether your pricing is enabled for your Child ASINs. If not, you can use the toggle on the Settings to activate them. Once you completed the settings, Eva could start giving pricing decisions. See Figure 5 below.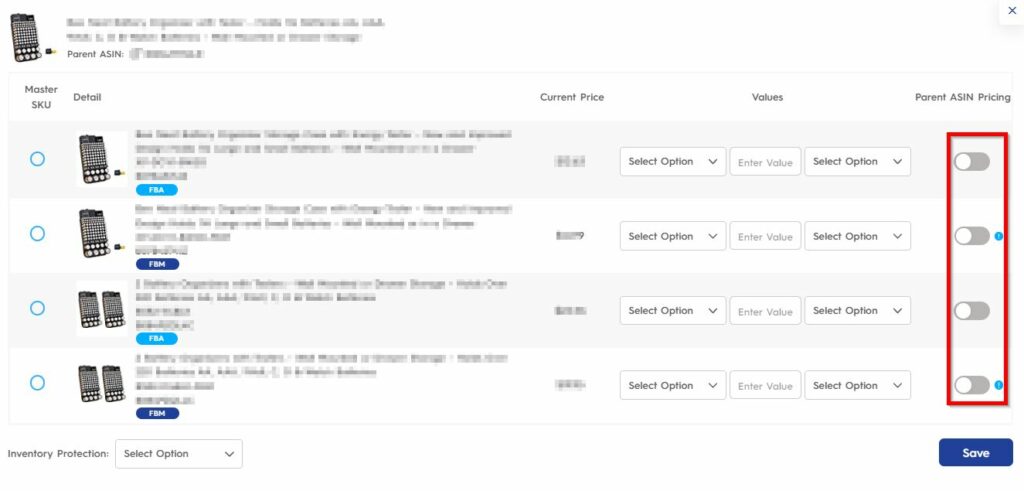 In order to make changes on your Child ASIN's pricings, you can click on the Settings button where you can select one of your SKUs as a Parent. After that, you can set price changes by amount or percentage. You may further customize the feature by selecting the price to be applied as above or below your parent SKU. See Figure 6 below.

After configuring your preferred price settings, you can toggle Parent Pricing to enable the feature. See Figure 7 below.

Please note that you need to configure the Inventory Protection which will enable your SKUs to be priced according to either their Parent inventory level or Child ASIN's inventory level. See Figure 7 below.

You can change which SKU is the Parent so that the settings applied can be changes accordingly. You can click on the circle next to the SKU description to apply this change. See Figure 8.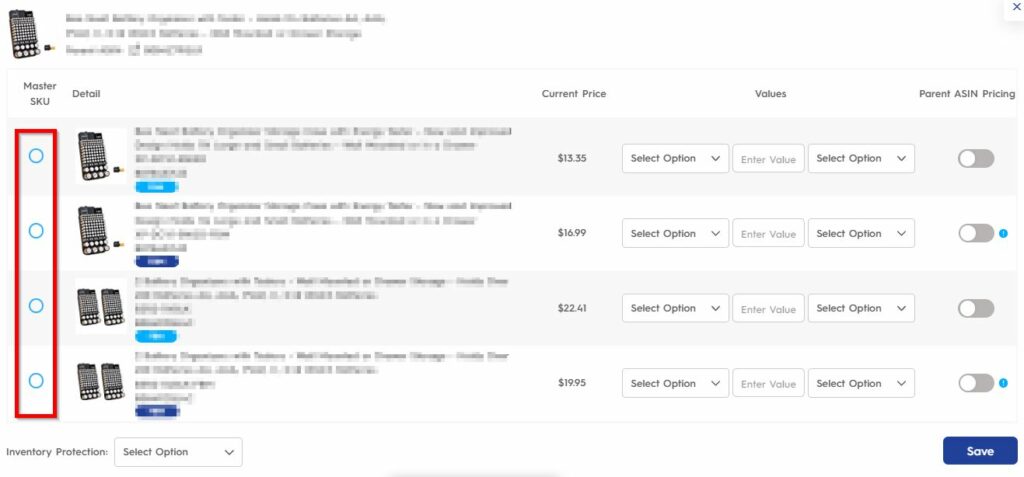 Please note that even if the pricer is disabled, user can enable the parent ASIN pricing with the toggle; just, the settings you have made will take effect when the pricing is enabled.
Was This Article Helpful?