How to Continue with a Paid Plan on Eva
When your free trial is ended, you can continue with a paid plan. Our service order form will pop up when you log into your Eva account.
If you decide to continue with a paid plan, during your free trial period, you can open your Eva Account. First, you can click "Start Monthly Plan" located on the upper left side of the page. Later, you will see a pop-up screen. Please see Figure 1 below.
Please note that you will not be paying until the due date of your free trial even if you start a paid plan earlier.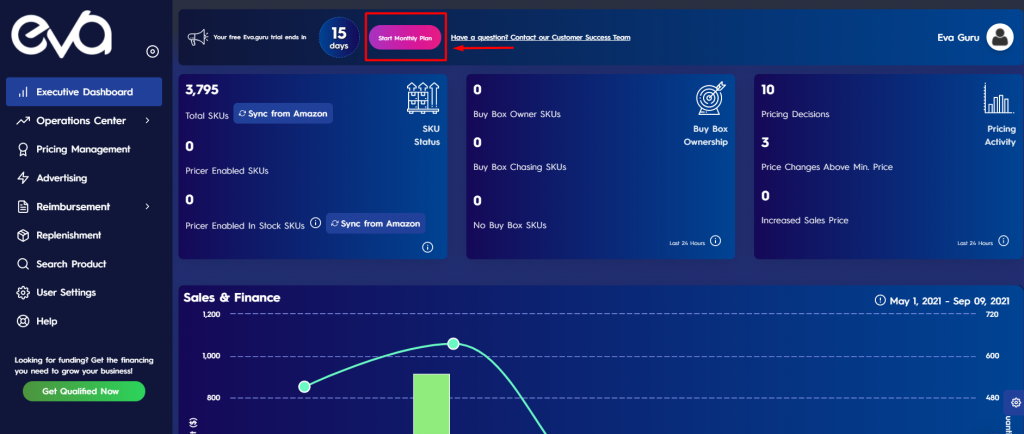 Please follow the steps below.
Fill out the required fields; "Customer Details" and "Billing Contact Details". Please see Figure 2 below.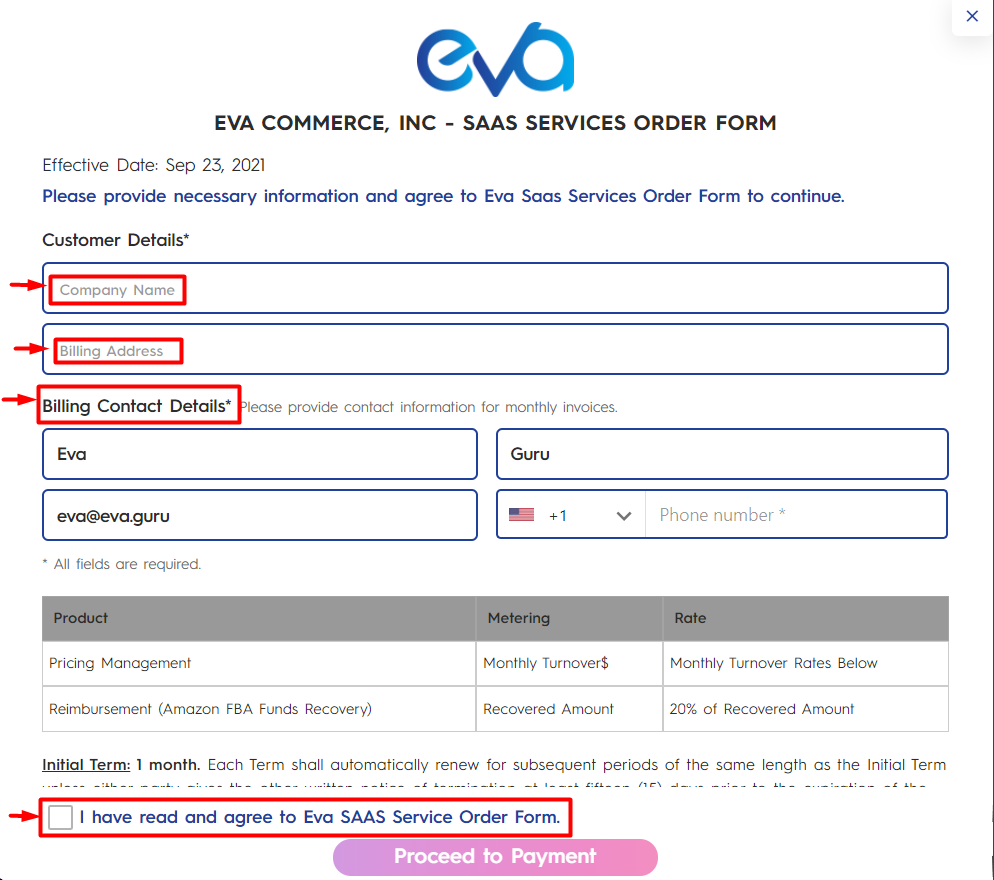 When you scroll down, you can see your payment package. Please see Figure 3 below.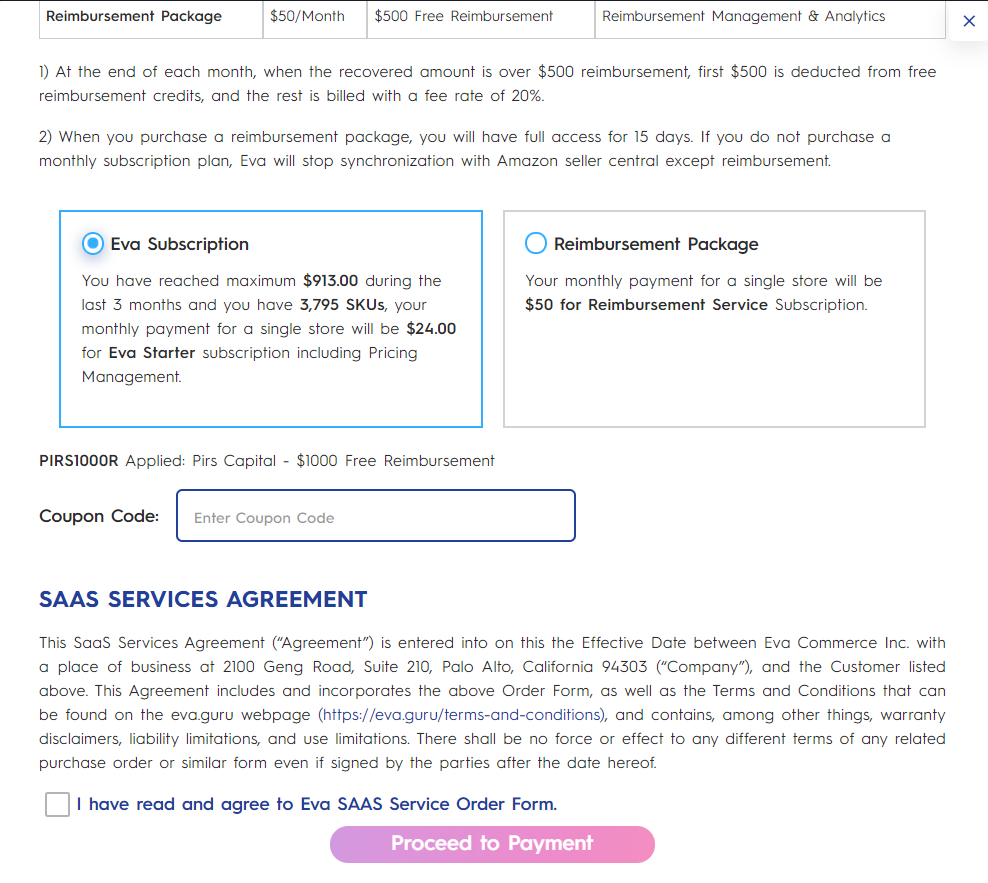 Then read and click "I have read and agree to Eva SAAS Service Order Form". 
Click "Proceed to Payment" and carry out the transaction. 
You will see a confirmation pop-up once you complete all the steps. You can continue to use Eva without interruption. Please see Figure 4 below.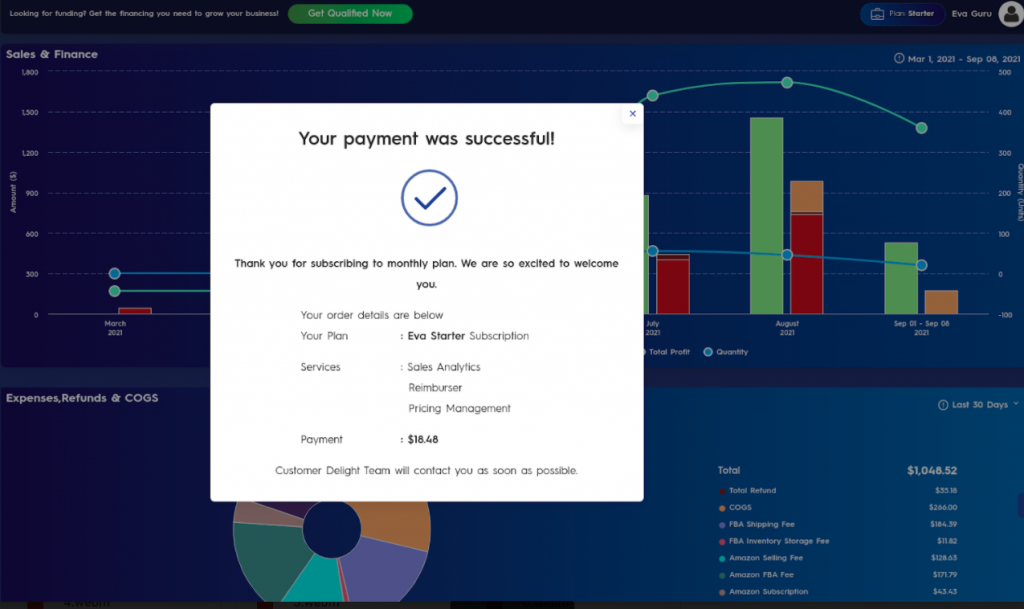 Was This Article Helpful?