How to Continue with a Paid Plan on Eva
If you decide to continue with a paid plan, when your free trial is ended, our service order form will pop up when you log into your Eva account.
If you decide to continue with a paid plan, during your free trial period, first open your Eva Account. Click ' Start Monthly Plan' which is on the upper left side of the page. And a pop-up screen will pop up. Please see Figure 1 below.
Please note that you will not be charged until the due date of your free trial even though you start a paid plan earlier.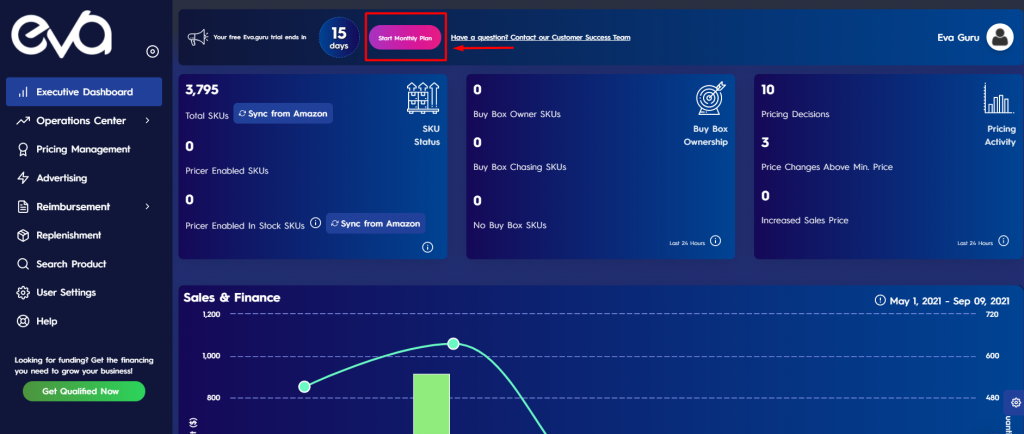 Please follow the steps below.
Fill out the required fields, which are respectively 'Customer Details' and 'Billing Contact Details'.Please see Figure 2 below.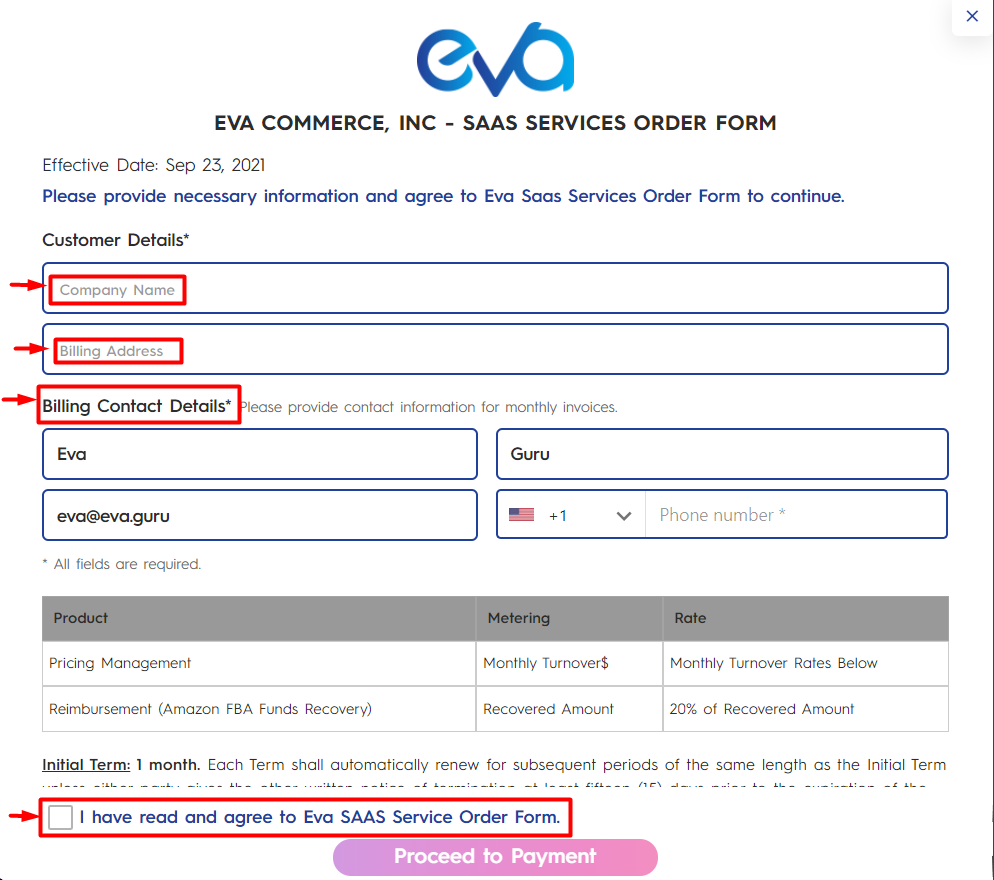 When you scroll down, you can see your payment package. Please see Figure 3 below.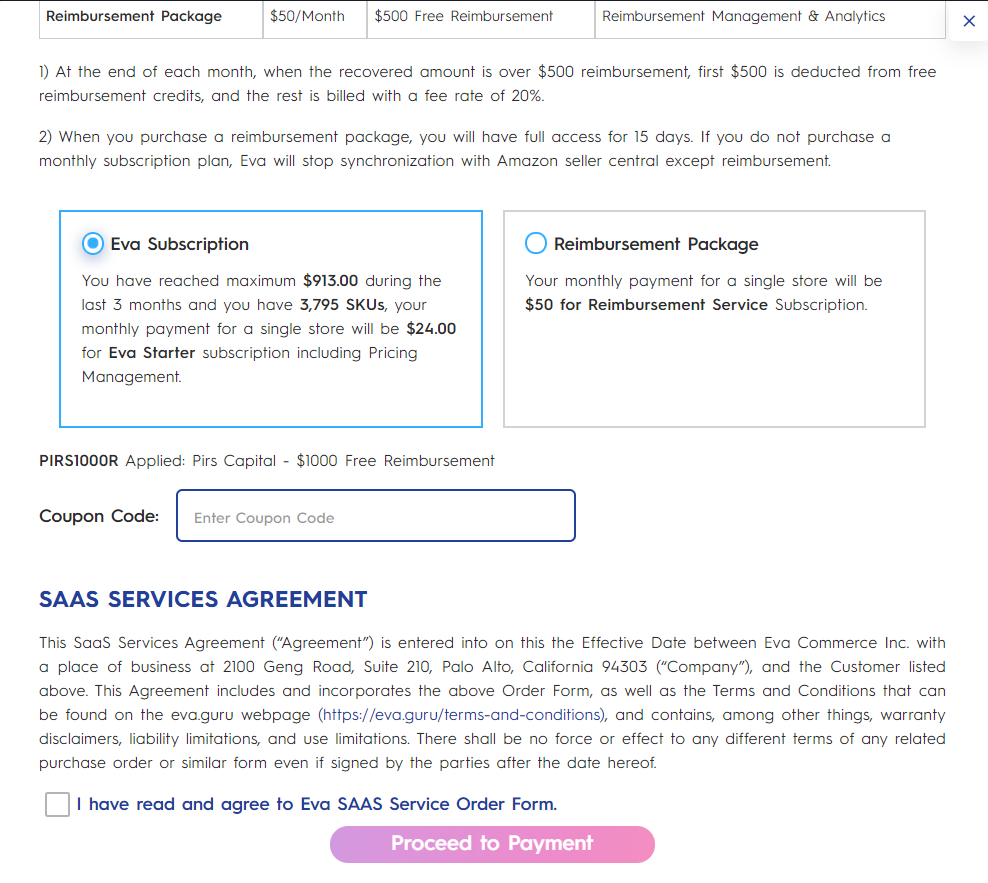 Then read and click 'I have read and agree to Eva SAAS Service Order Form'.
Click 'Proceed to Payment' and carry out the transaction.
You will see a confirmation pop-up once you complete all the steps. You can continue to use Eva without interruption. Please see Figure 4 below.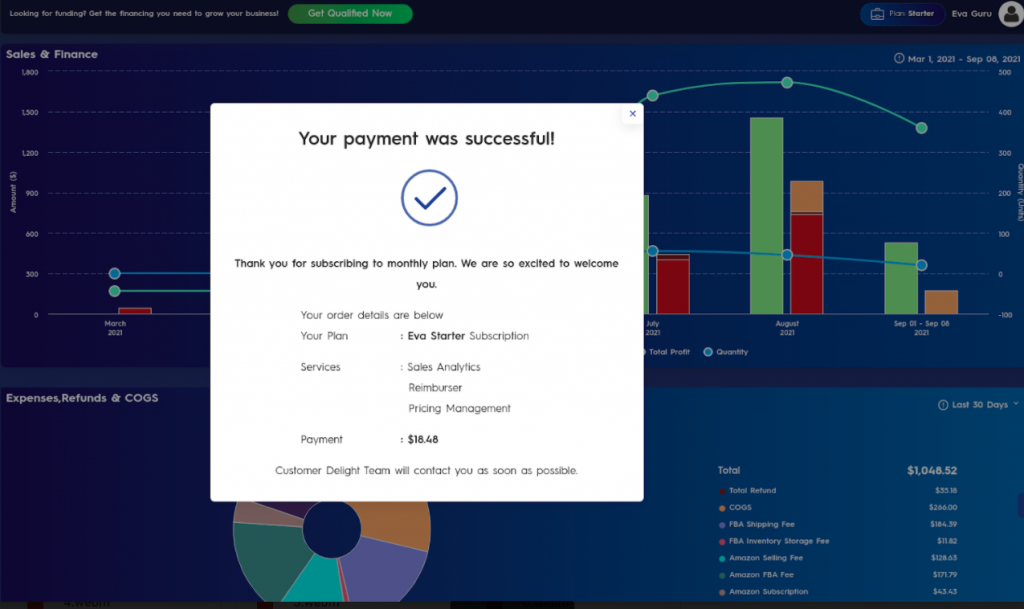 Was This Article Helpful?