How to Add Additional Stores to Your Eva Account
If you have more than one store, you can add them to your account on Eva. To add additional stores, follow the steps below.
Log into your Eva account.
Go to Eva Control Panel.
Click on the "+" icon at the bottom. Please see Figure 1 below.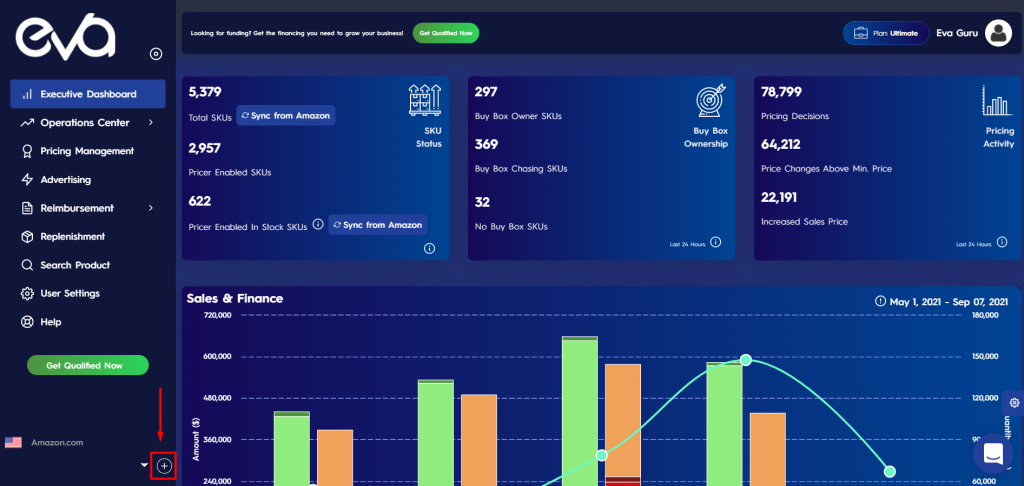 You will see a pop-up screen.
On this screen, you should select time zone (1), region (2), and store type (3) respectively. Once you select all these fields, you can go and click the "Next" button. Please see Figure 2 below.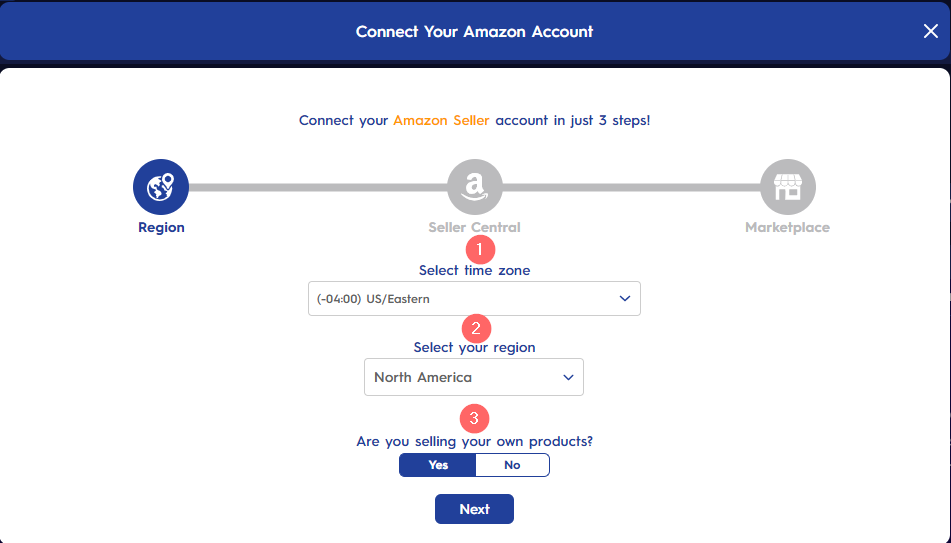 On the second page, you should log into your Amazon Seller Central account.
Once you log in, you need to give access to Eva. Please see Figure 3 below.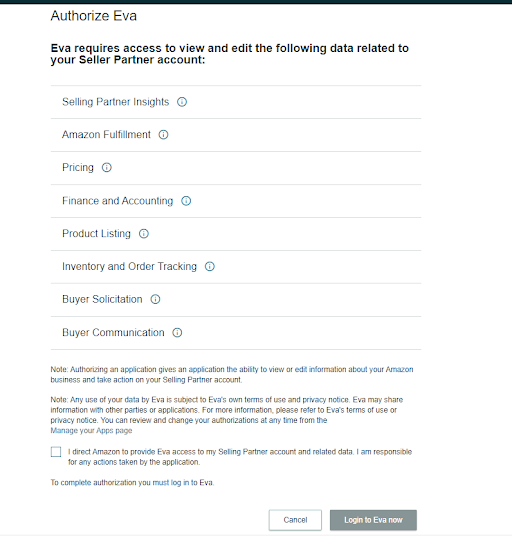 8. Once you tick the button and click "Login to Eva now", you will be redirected to the Marketplace section. Please see Figure 4 below.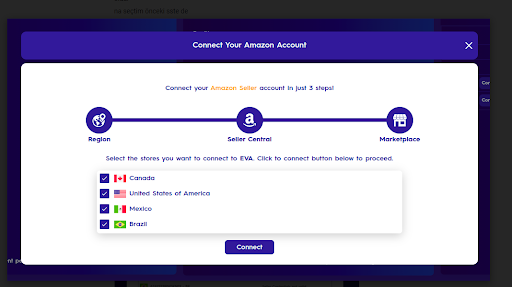 You should repeat this process for each store you want to connect to Eva.
If you have already connected one of your stores and have an additional store(s) in the same region, you can connect your additional store(s) easily on the Marketplace Details card by following the steps below. Please see Figure 4 below.
Executive Dashboard
Marketplace Details Card
Connect Button

Need More Help? Let Our Team Guide You To Success!
Was This Article Helpful?