How to Add Additional Stores to Your Eva Account
If you have more than one marketplace, you can add them once your Eva account is created. To add additional stores, follow the steps below.
Log into your Eva account.
Go to Eva Control Panel.
Click on the '+' icon at the bottom. Please see Figure 1 below.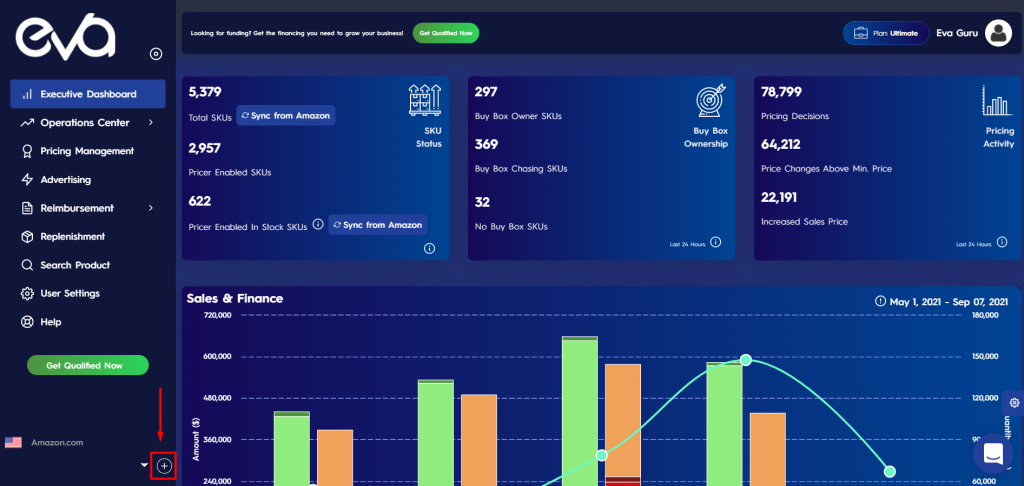 A pop-up screen will appear.
On this screen, you are required to select, respectively, time zone (1), marketplace (2), and your store type (3). Once you select all these fields, go and click 'Next'. Please see Figure 2 below.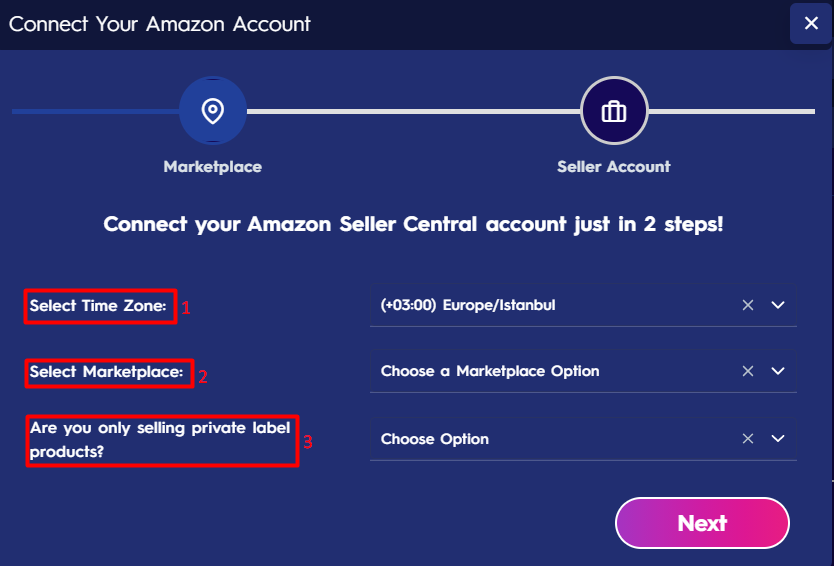 On the second page, you are required to log into your Amazon Seller Central account.
Once you log in, 'Eva Developer Name' and 'Eva Developer ID' are automatically filled in. If not, you can copy them from the pop-up screen and paste. Please see 1 and 2 in Figure 3 below.
Copy 'Seller ID' and 'MWS Auth Token' and paste them in the related fields on pop-up screen. And click 'Connect'. Please see 3 and 4 in Figure 3 below.
Repeat this process for each store you want to connect to Eva.
Was This Article Helpful?