How to Add a New User to Your Existing Account
In order to add a new user to your existing account, you can follow the steps below:
First, hover over the menu that is on the left side of your screen and drag it below and click on the "Settings "button. This will take you to the settings page. See Figure 1.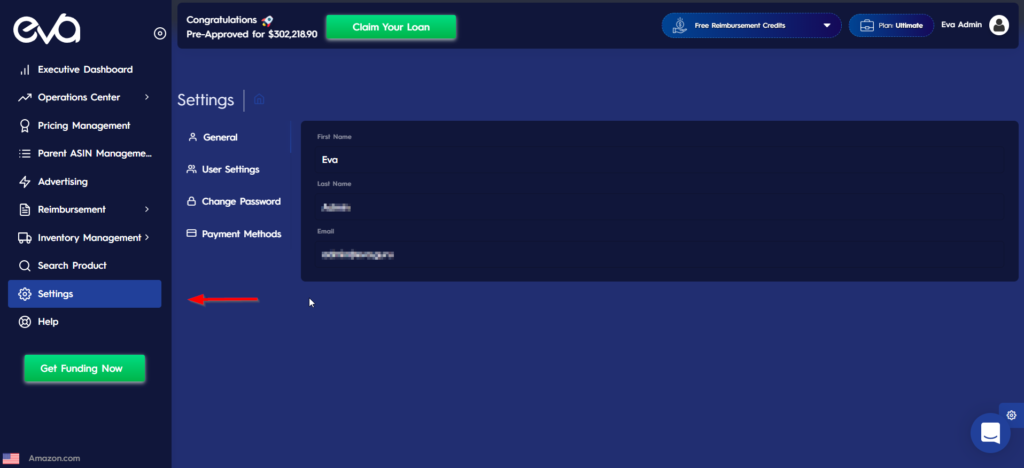 On the settings page, click on the "User Settings" button to go to the user management page where you can see and manage every user your store has. See Figure 2.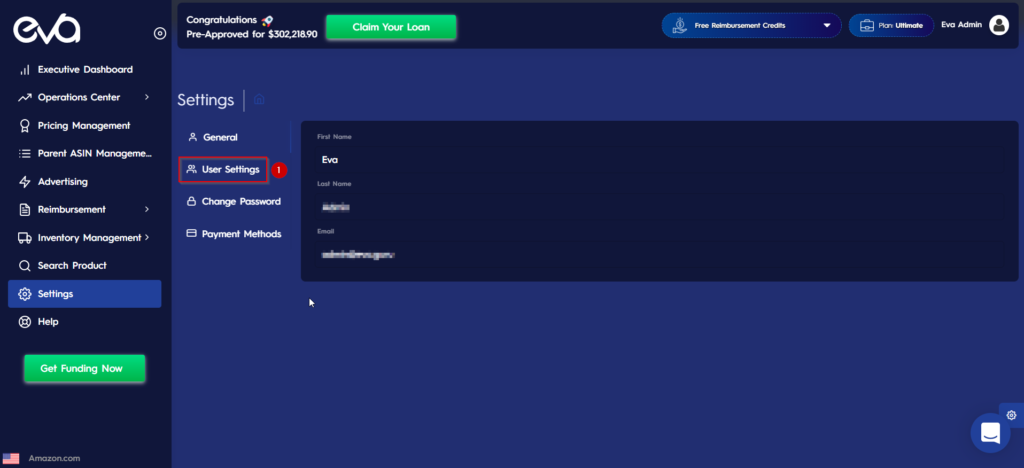 Now, you can see your "User List". See Figure 3.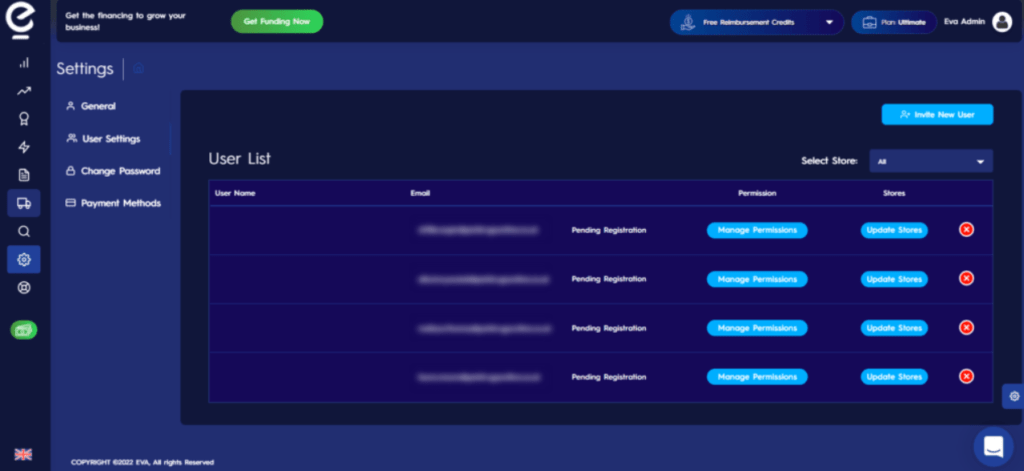 In order to add a user to your store, click on the "Invite New User" button that is on the top right of the panel. See Figure 4.
After clicking the "Invite New User" button, you will see a pop-up where you can enter the user's e-mail address. Once you add it, the user will receive an invitation to your store. See Figure 5.
Was This Article Helpful?