User Permission Settings
Once the account is created, the user who sets up the account is the only user with access to Seller Central. To invite other users and edit their permissions, follow the steps below:
Inviting New Users
1- Login to Eva
2- Click on 'Settings' and choose 'User Settings in the drop-down menu. See Figure 1 below.

3- Give the necessary contact details (name and email address) and click on 'Send Invitation.' See Figure 2 below.

4- The entered email address should receive an email regarding the instructions. When the invitation is accepted, the status will be changed from 'Open Invitations' to 'Current User.'
Editing Permissions
1- Login to Eva.
2- Click on 'Settings' and choose 'User Permissions' in the drop-down menu.
3- Select the account to edit and hit the 'Edit' button.
4- Click the button next to each tool you want to grant users access to your account.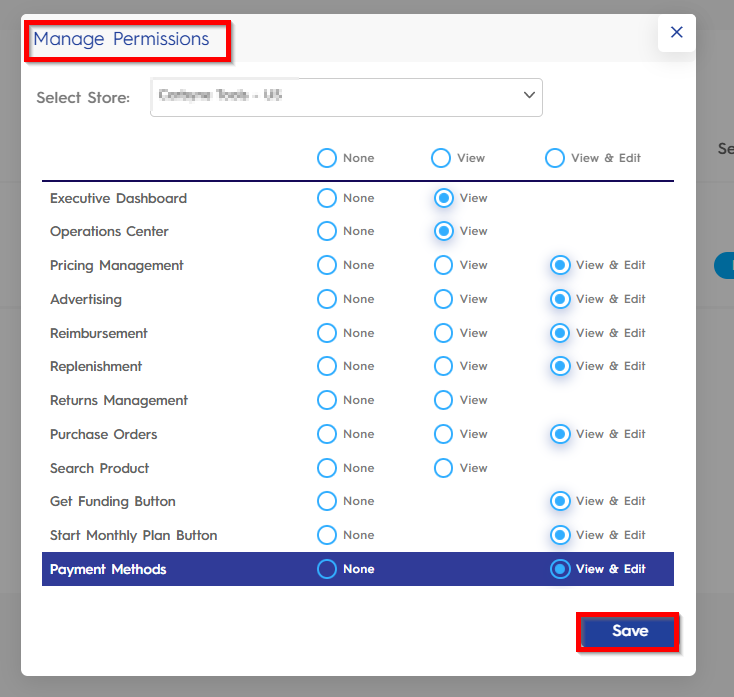 After managing permissions, make sure to hit the save button.
Permissions from Eva
Admin users can permit sub-users to change their payment methods on Eva.
Need More Help? Let Our Team Guide You To Success!
Was This Article Helpful?