Buy Box Suppression Threshold
Eva provides competitive repricing options for your active Amazon inventory. We will reprice your items effectively, and we will also attempt to price up when the buy Box is achieved.
Amazon has introduced a new value that is critical in achieving the Buy Box. This value is presented to Eva with every update from Amazon. This is called the "Competitive Price Threshold".
"A price is based on competitive prices from other retailers (excluding other Amazon sellers). The offer may be ineligible for the Buy Box if the seller's price + shipping (minus Amazon Points) is greater than this competitive price."
You can enable our Buy Box Suppression Threshold feature to avoid getting suppressed by Amazon. With this feature, Eva will find the Competitive price Threshold that Amazon set (if there is any) and she will competitively reprice your products while referencing the Competitive Price Threshold. If there is a CPT for a product, Eva takes that number as your max price and never exceeds that price, so you don't have to worry about Buy Box Suppression.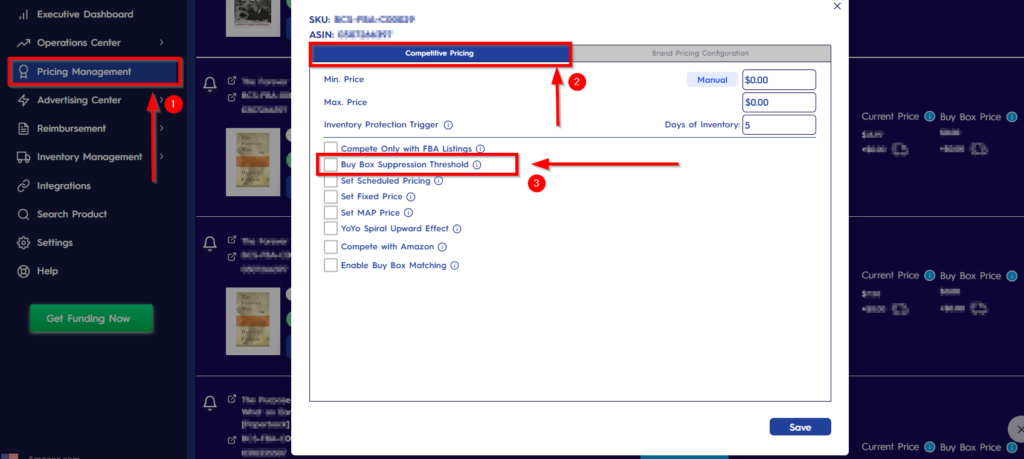 Need More Help? Let Our Team Guide You To Success!
Was This Article Helpful?