How to Disconnect a Store from Eva Using Amazon Seller Central?
First, go to your Seller Central and click on the User Permissions under the Settings dropdown menu. See Figure 1.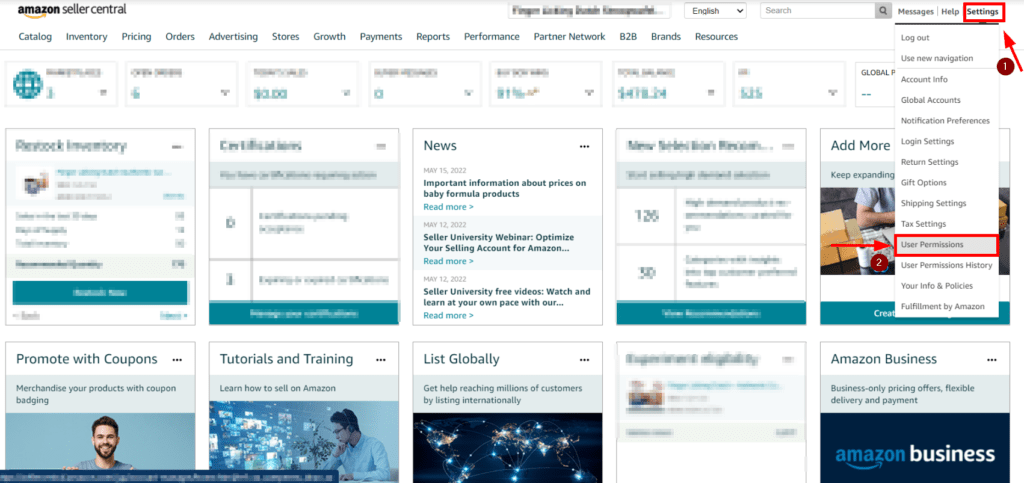 On the User Permissions page, you will find the Third-party developer and apps section. Click on Visit Manage Your Apps. See Figure 2.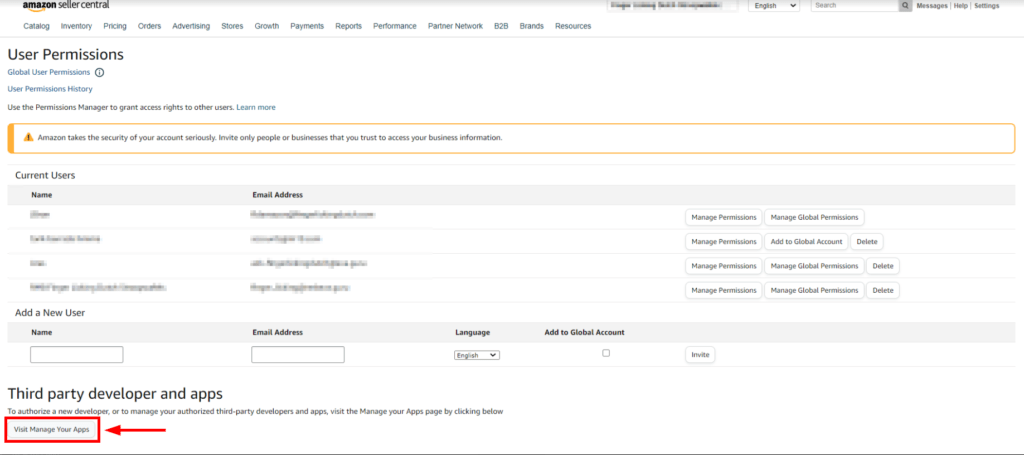 When you are on the Visit Manage Your Apps page, you can monitor the third-party apps that you have given access to. Find Eva on this list. On this part, click the "Delete" button. See Figure 3 below.

After clicking on the "Delete" button, you will be removing Eva from your authorization page.
Was This Article Helpful?