Why Can't I See the Intercom/Chat Button?
EVA uses Intercom as our post-launch communication platform. This is for questions, bug reporting, feature requests and for any questions you may have about our platform. We use it to communicate with you once you are connected so that we can assist in boosting your profits and saving you time!
This is the Intercom button:
You can find this button on the bottom-right of your page. See Figure 1.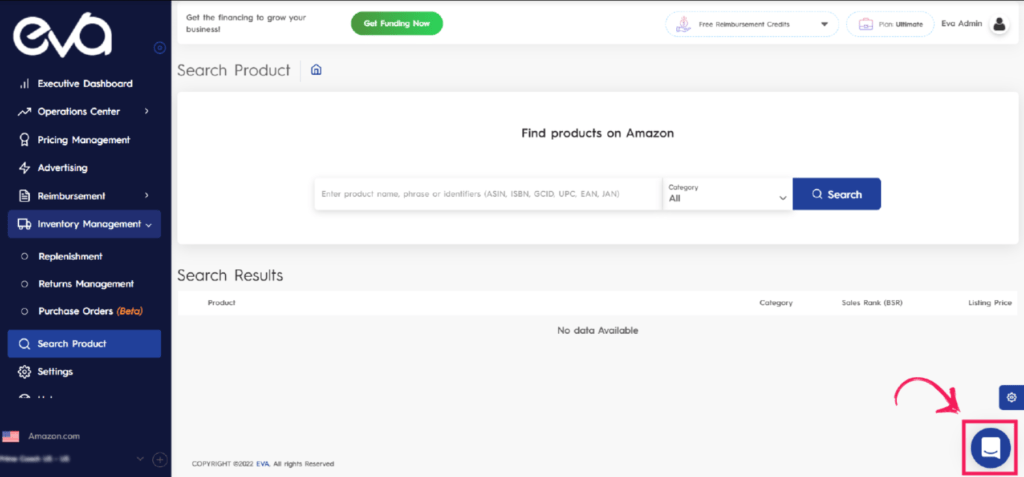 Though a rare occurrence, you may not being able to see the Intercom button while using Eva.
If this happens to you, you can solve this by first trying to scroll your screen as far to the bottom-right as possible. It may be that you are on a small screen that is hiding the section.
If that does not work, try Incognito Mode and clear your cookies.
If none of these solutions work, it is likely that your browser is blocking Intercom and you'll need to take action in your browser settings or use a different browser.
Here is some helpful information directly from the Intercom team:
"One of the common reasons the Messenger might not show for some users is if they have an adblocker or browser extension enabled, or use Firefox (which has tracking protection enabled by default). While Intercom isn't an ad-provider, adblocking plugins may also block JavaScript that includes tracking functionality!
Try disabling your adblocker, or use a browser other than Firefox (you can also turn off tracking protection in Firefox for individual sites)."
Was This Article Helpful?