How to Create an Account on Eva
To create your account on Eva, you need to follow the steps below:

First, you need to go to this link and click the "Start Eva Free" button. See Figure 1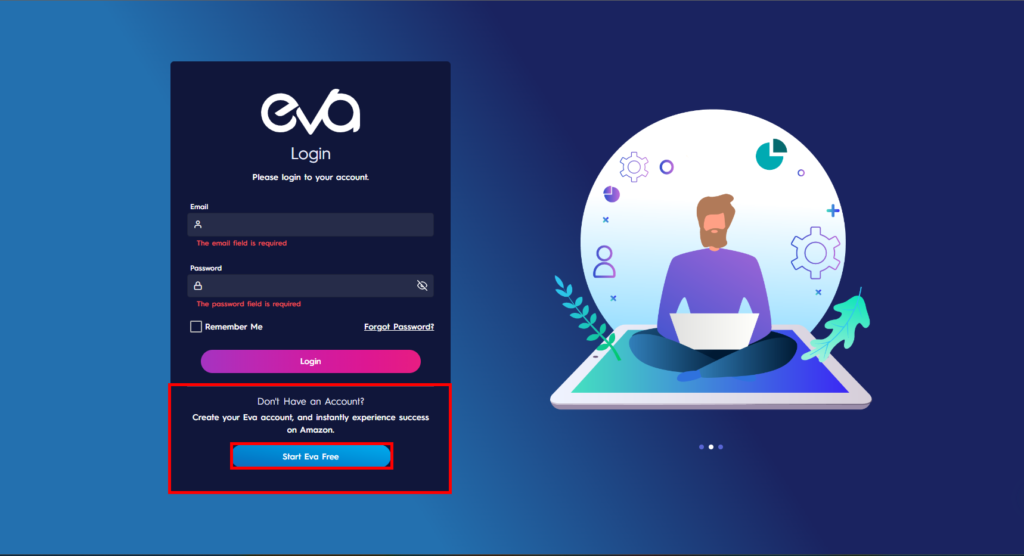 Second, you need to enter the necessary information such as the "email, name, and password" and then click "Create Eva Account". See Figure 2.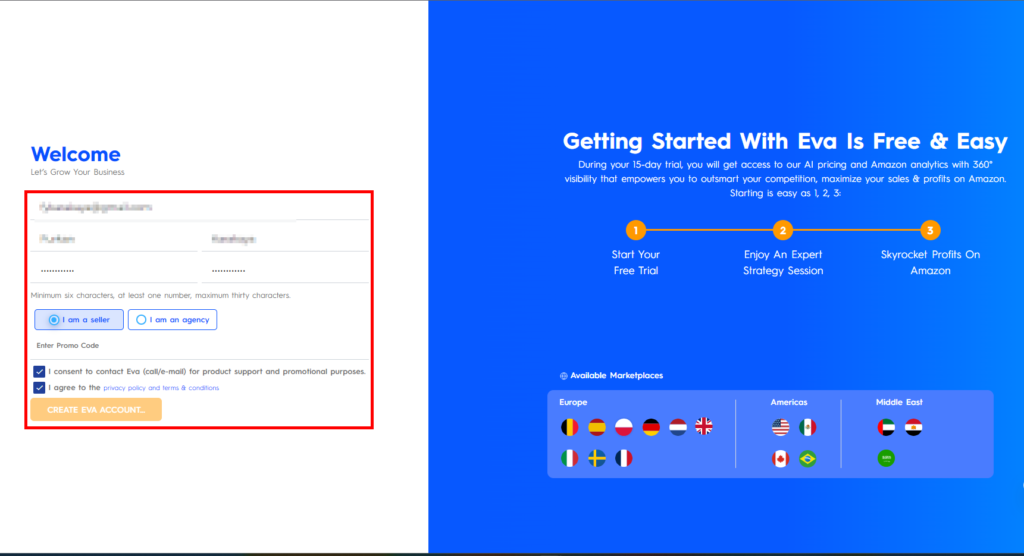 Third, you will need to verify your account and check the email that you entered above to verify your email. See Figure 3.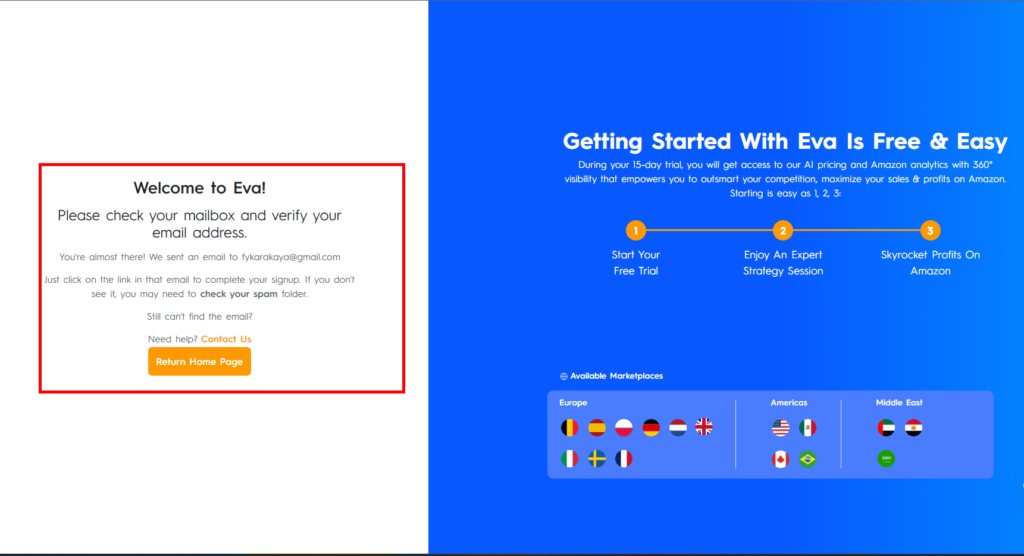 The verification email will look like the below, you need to click "Confirm My Email Address". See Figure 4.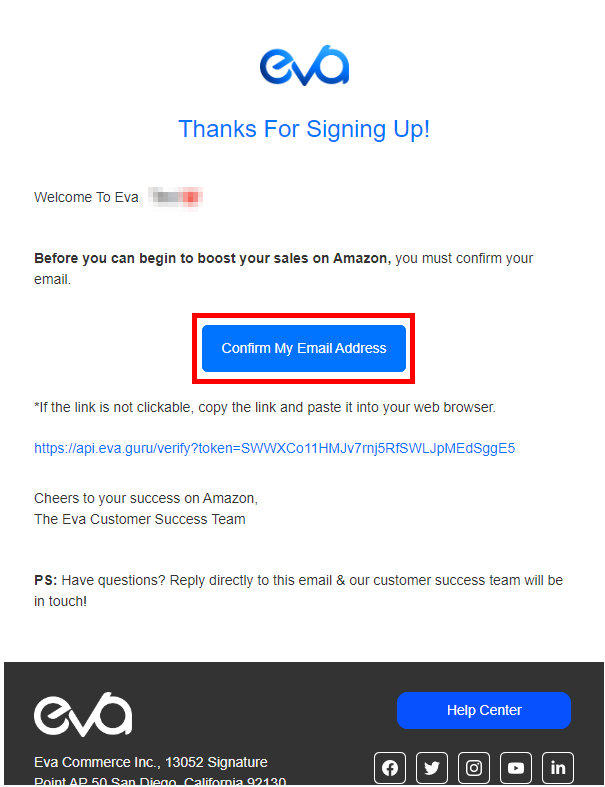 Once you click the button, you will be redirected to the Eva page that says "You've successfully created your Eva account." By clicking the "Login" button, you will be able to log in to your newly created account! See Figure 5.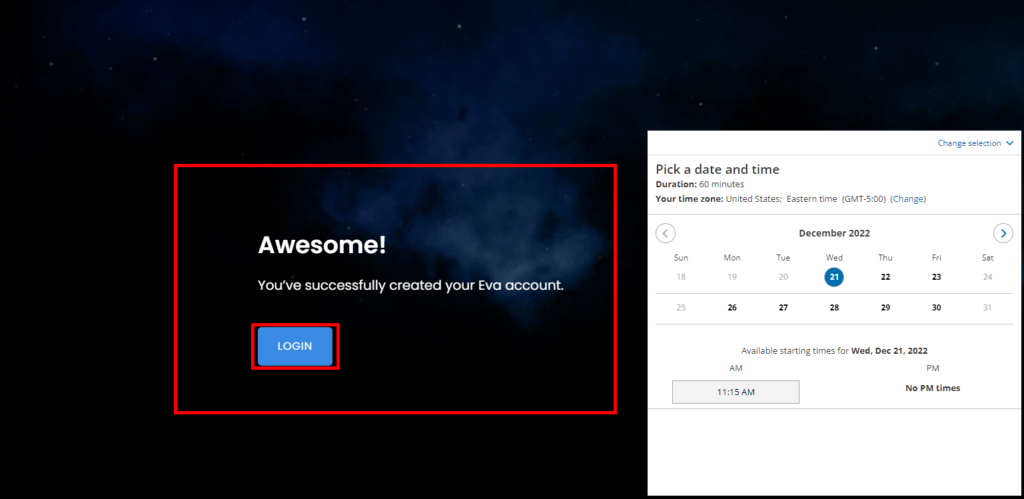 Last step! You will be redirected to the login page, you just need to enter your credentials and then click the "Login" button. See Figure 6.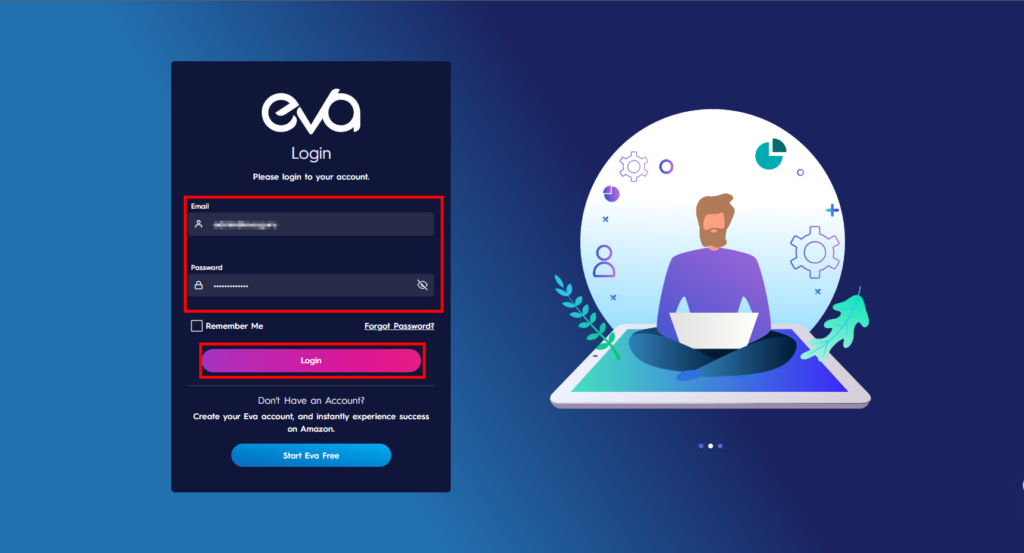 Now, your account has been created and you can connect your Store(s) to the Eva platform. This way we can fetch your data from Amazon, display your store's data in a unique way, dynamically reprice your product and eventually help you grow your business on Amazon! In order to connect your store(s) please follow the next article. How to Link Your Amazon Account to Eva?
Need More Help? Let Our Team Guide You To Success!
Was This Article Helpful?