How to Make Cancellation Request
We always want to have our customers on Eva and grow together. However, in case you want to cancel your subscription, you can make a request easily on Eva Platform.
To make a request;
Go to the "Settings" page
Use the "General" settings
Click the "Cancellation Request" button
Please see Figure 1 below.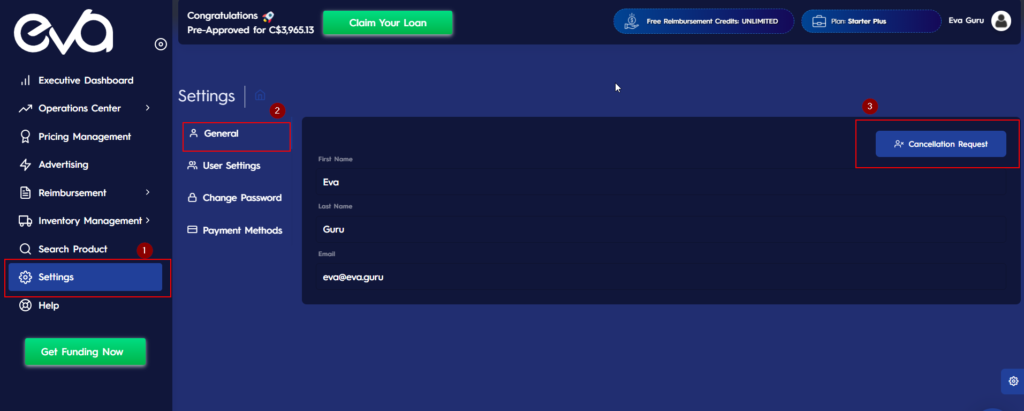 Later, a "Cancellation Request" pop-up screen will be shown. We kindly request our users select the most suitable option for their cancellation request. You can also add additional feedback to help us grow even more. We highly appreciate any comments or requests received from our users.
Importantly, you can continue using our reimbursement services even after your canceled subscription. We can take care of your reimbursement cases with a reimbursement fee of 16% of the successfully recovered amount. In order to do so, please check the box on the bottom of the pop-up screen; "I want to keep reimbursement". Please see Figure 2 below.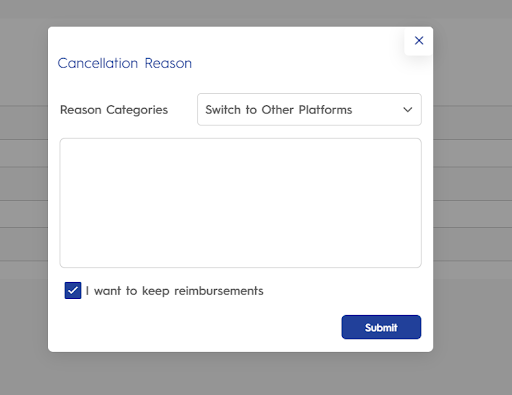 In the end, you will see a pop-up informing you about receiving a cancellation request. After you make a request, an automatic e-mail will be sent to our team members and they will proceed with the cancellation immediately.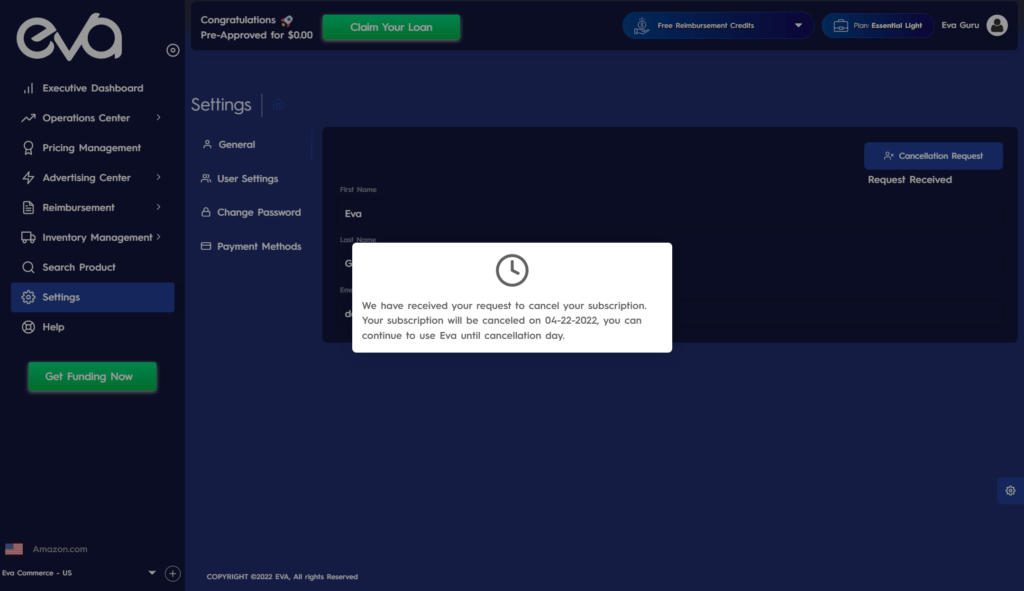 Currently, this feature is only applicable for the following package types only;
Essential Light
Essential Plus
Growth Plus
For other package types, you need to communicate with us through other communication channels such as 24/7 Live Chat or e-mail.
Please note that revoking access from Seller Central (disconnecting your store) is not a cancellation.
Need More Help? Let Our Team Guide You To Success!
Was This Article Helpful?