Sale Price
Now, Eva offers you a unique feature in which you can set Sale Prices for your SKUs easily!
This feature will allow you to enter multiple rules with a date and time range to boost your sales and increase your profits.
How to set a sale price?
Step 1: Visit the Pricing Management tab on the left panel.
Step 2: Click on the button called Add Sale Price. Please see Figure 1.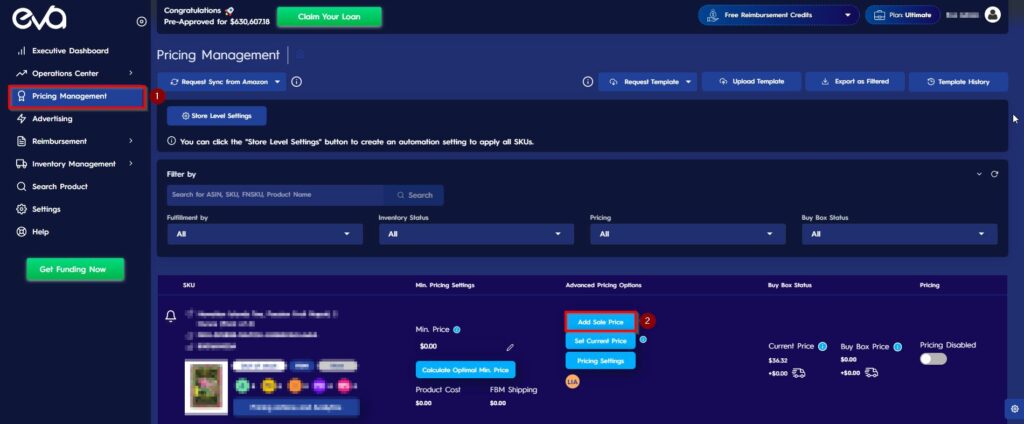 Step 3: Click on the button Add a New Rule. See Figure 2.

Step 4: Set a Sale Price accordingly to your Sale.
Step 5: Select the date ranges and the time interval you want for your Sale Price. See Figure 3.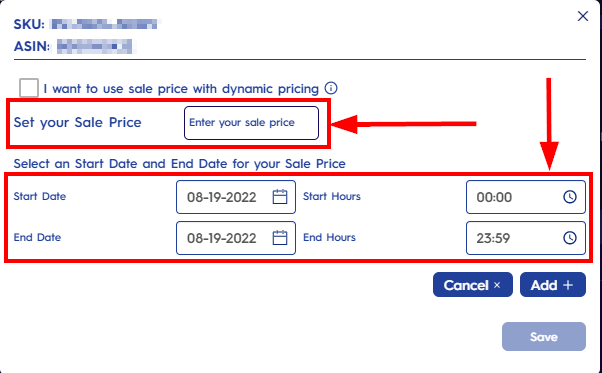 If you decide to use dynamic pricing, your sales price will be calculated from your current price. So, you don't need to enter the sales price for this setting, we'll be arranging the sales price for you!
Please see Figure 4.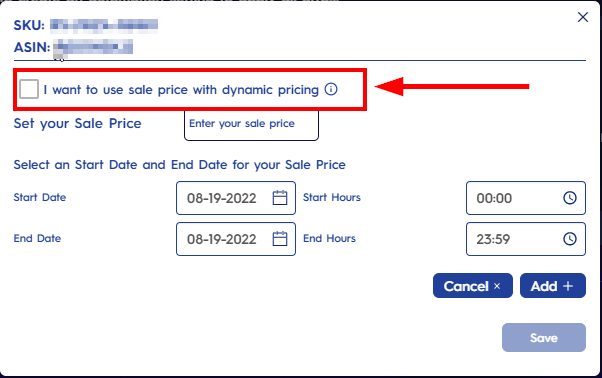 You can add multiple Sale Prices as long as the rules are not overlapped! You can add, edit or delete the Sale Price rules accordingly to your business strategies as you desire. See Figure 5.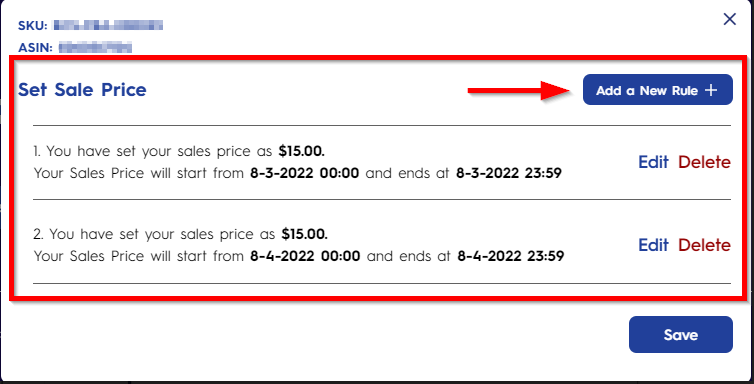 Step 6: Click the Save button and your settings will be saved. See Figure 6.
Remember! The sale price can only be between your min-max price range.
Was This Article Helpful?