Let's Get You Connected to Eva!
There are 3 simple steps you should follow to start your journey with Eva. In this article we will explain:
1. How To Create Your Eva Account
2. How To Connect Your Store(s) To Eva
3. How To Connect Your Advertising Account To Eva

Let's start from the beginning, shall we?
How to Create an Account on Eva?
Go to eva.guru and click the "Get Started For Free" button. See Figure 1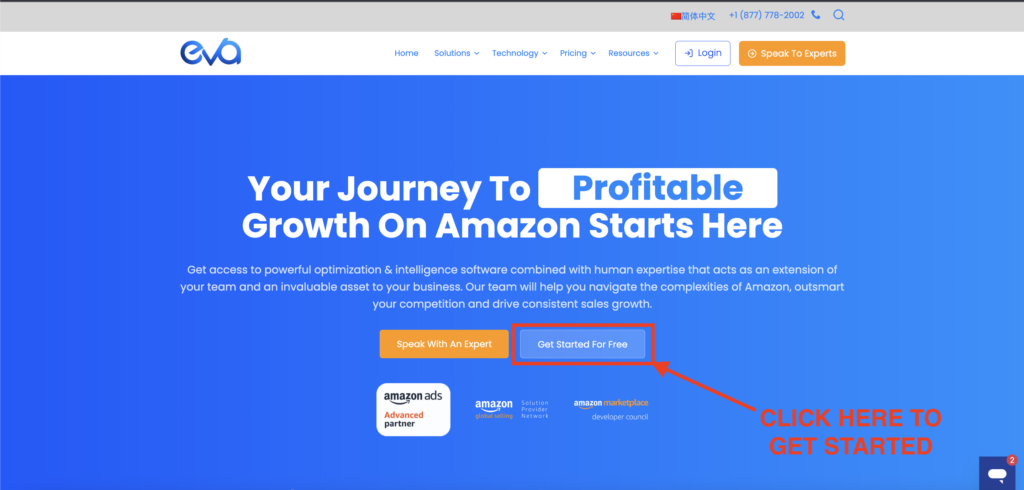 You'll be redirected to https://iapp.eva.guru/welcome to create an account.
Enter the necessary information such as the "email, name, and password" and then click "Create Eva Account". See Figure 2.

NOTE: If you have a promo code or special offer, please enter during the registration process.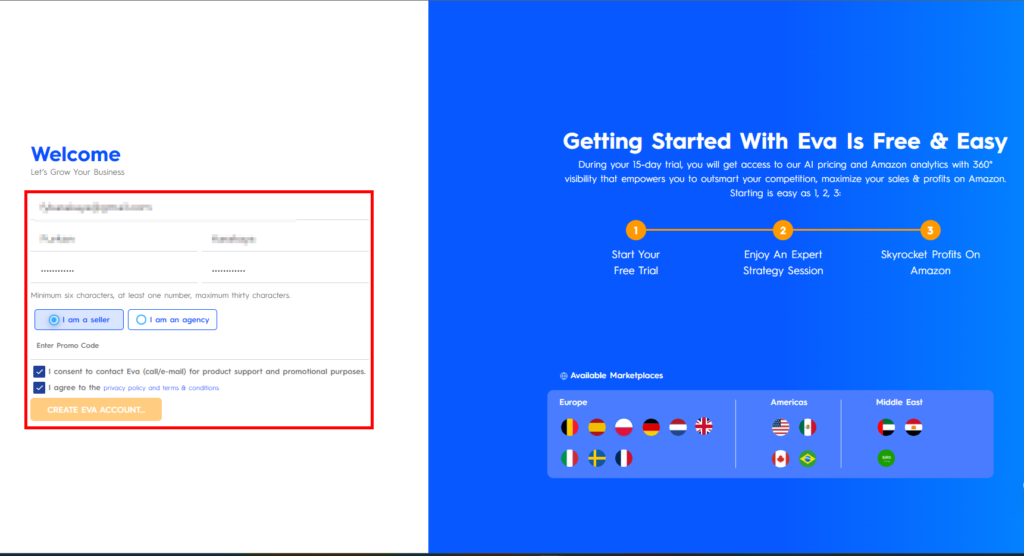 Click on Create Eva Account, then verify your account from the email address you used to register with Eva.
The verification email will look like the figure below, you need to click "Confirm My Email Address". See Figure 3.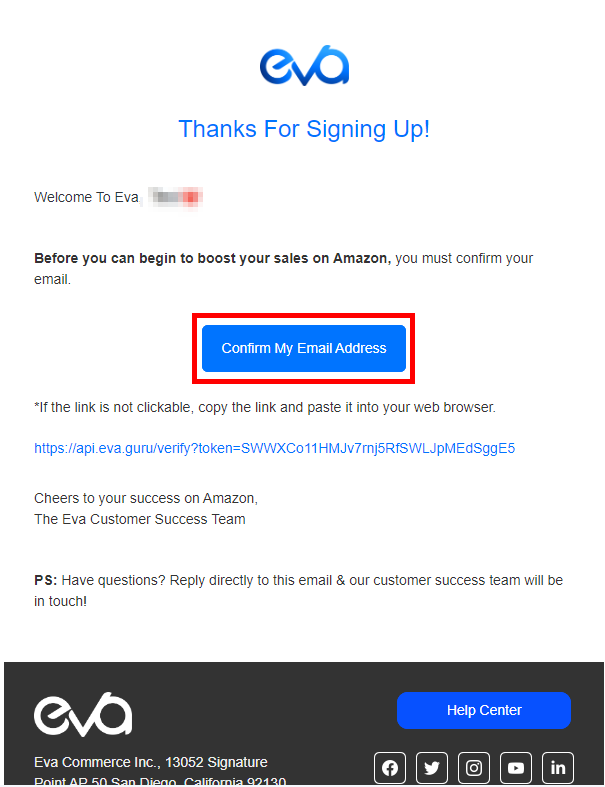 Your account is ready! You can go to https://iapp.eva.guru/login and login into your account.
How to Connect Your Stores to Eva?
Login to Eva and select your region and seller type. Fill in the required fields and click 'Next'.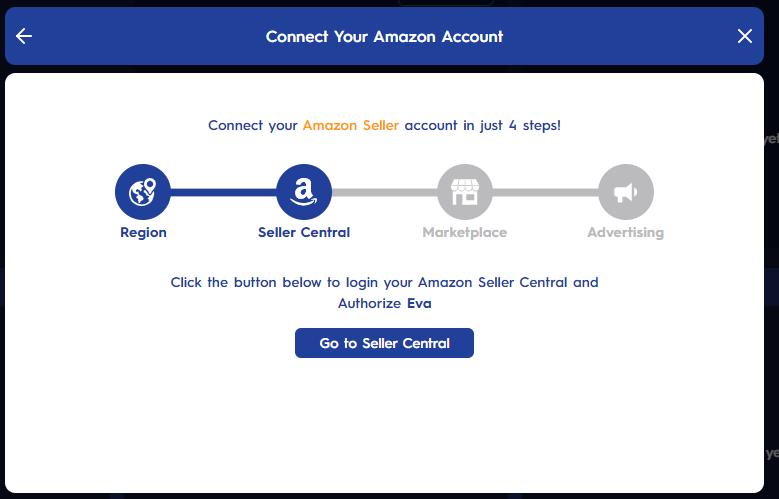 When you click on Go to Seller Central, you will be automatically directed to Amazon. Log in to your Amazon Seller Central and give authorization to Eva.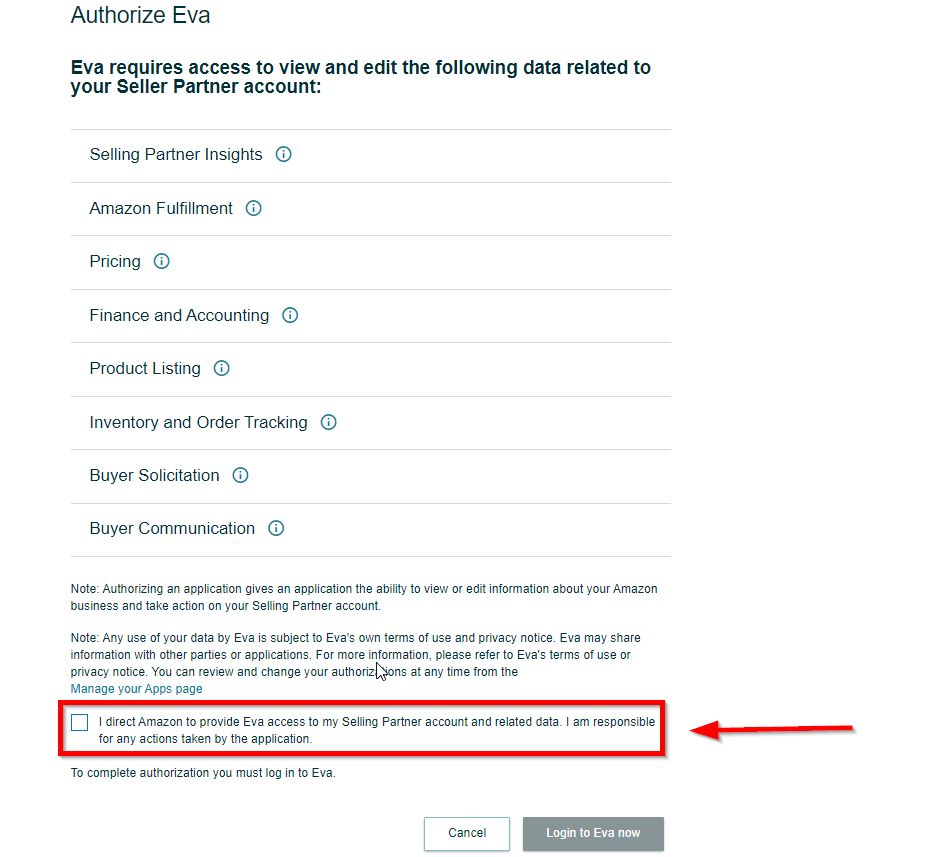 Once you give the permission, click on Login to Eva now button to be directed to the Eva page.
On the same pop-up screen, you must select your stores to connect from the list and click the button "connect" to complete the process.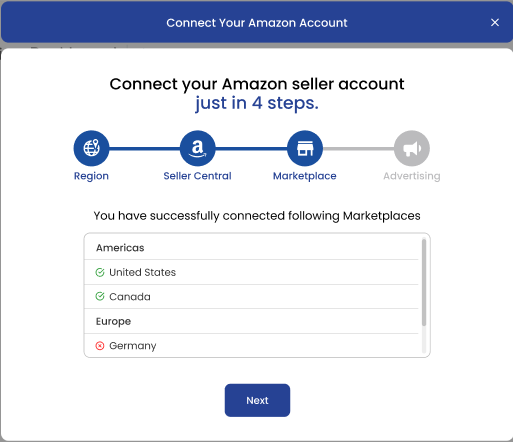 And you are set!
Now let's connect your advertising account.
How to Connect Your Advertising Account to Eva?
After you connect your marketplaces and click next you can connect your Advertising center.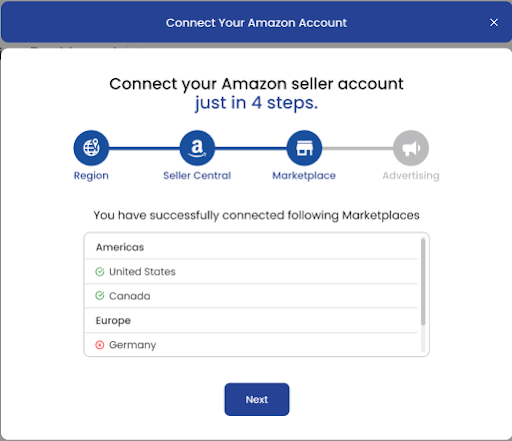 If you like to connect your advertising store later, once you are logged in to Eva, all you have to do is, go to the Advertising center and click on connect ad account.

You will be redirected to Amazon Seller Central. Click 'Allow' to give access to Eva.
Welcome to Eva!
Need More Help? Let Our Team Guide You To Success!
Was This Article Helpful?