User Permissions for Reimbursement
Please follow the instructions below and grant permissions for this user at Amazon Seller Central.
Log in to your Amazon Seller Central
Go to Settings > User Permissions

Please see Figure 1.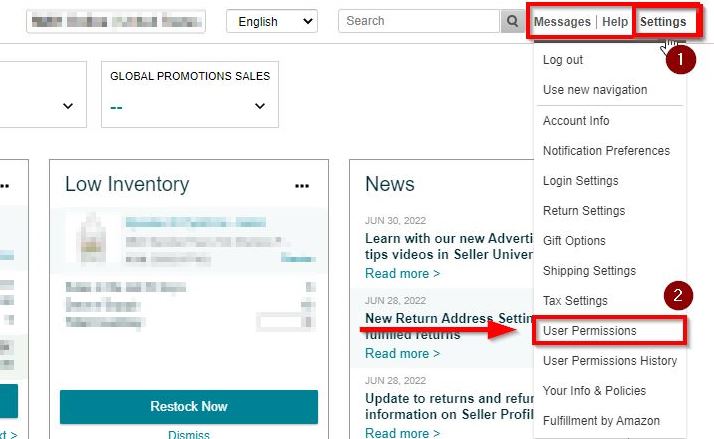 3. Scroll down, After filling up the "Add a New User" part click the "Invite" button. Our Reimbursement Team will confirm the invitation. Please see Figure 2.


Check your Inbox and User Permissions screen.
After you receive the following email, click the "Manage" button to access user permission details. Please see Figure 3.

Mail Subject: A secondary user has been added to your account
From: Amazon Seller Central (Do Not Reply) donotreply@amazon.com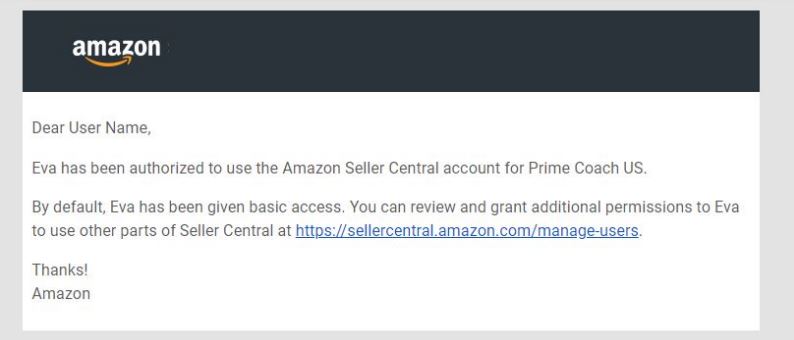 5. Edit & Manage permissions as below and save settings. Please see Figures 4, 5 & 6.
Inventory: View & Edit
Reports

Settings

6. Once you are done, please reply to this email and let us know.
If you have any questions or need further assistance you can always reach out to us
.
Need More Help? Let Our Team Guide You To Success!
Was This Article Helpful?