How to Sync Your Min/Max Prices with Seller Central
You can sync your minimum and maximum prices with your Seller Central. This way, the minimum and maximum prices that you have already set on Amazon will be applied to your SKUs on Eva. To start this process, you have to create a report from Seller Central.
To do so, first, log in to Seller Central.
You can go to the Panel at the left top on Seller Central and hover your mouse on Inventory. Then, you will see the Inventory Report in the sub-panel which you see on the right side of the main panel. Please see Figure 1 below.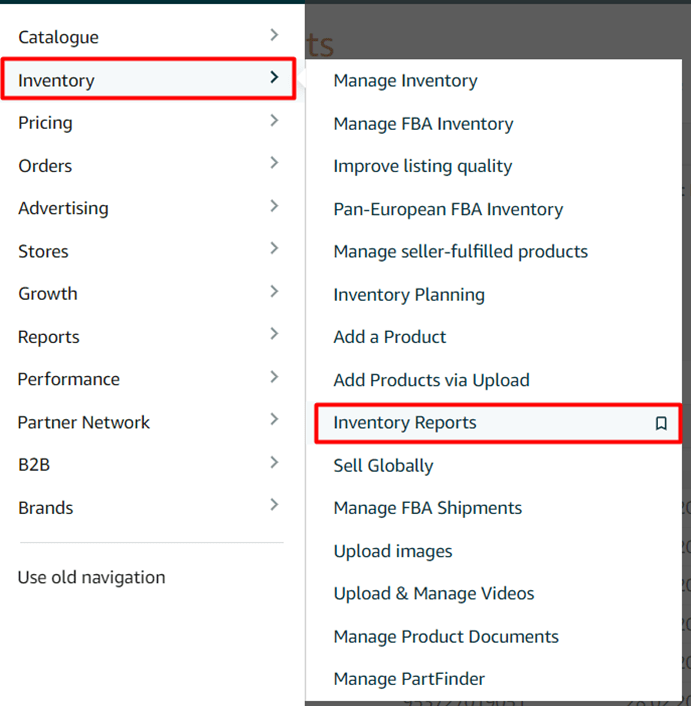 After clicking the Inventory Reports, you will be directed to the page where you are available to select the report type below Request an Inventory Report in the table. You should select All Listing Report (Custom) to continue. Please see Figure 2 below.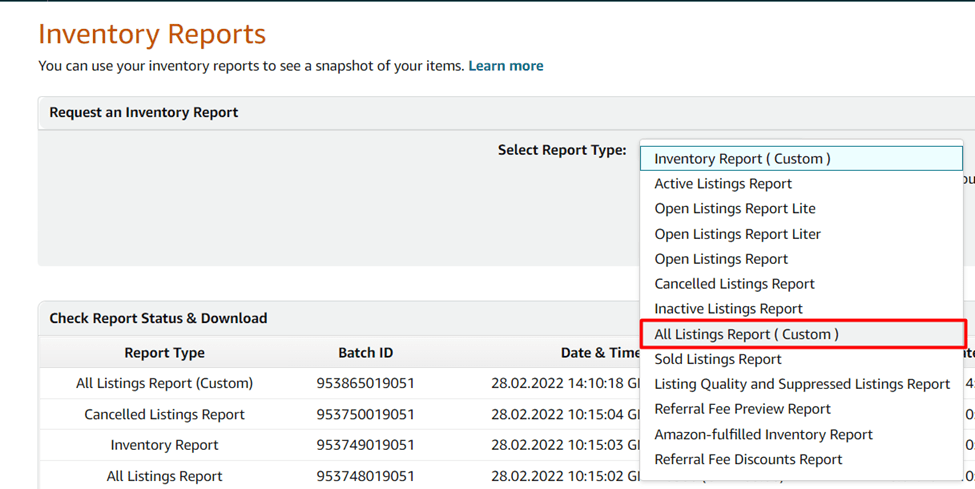 You should click on Customise the columns for this report link to be directed to the page which provides the column settings of the report. Please see Figure 3 below.

To make the selection part easier, you can remove the attributes you currently have in the "Selected Attribute" list on the right side. Please notice that seller-SKU and asin1 will stay automatically.
You should select a price, quantity, Business Price, minimum-seller-allowed-price, and maximum-seller-allowed-price to create a customized all-listing report. To finalize the creation, you should click on the Save button. Please see Figure 4 below.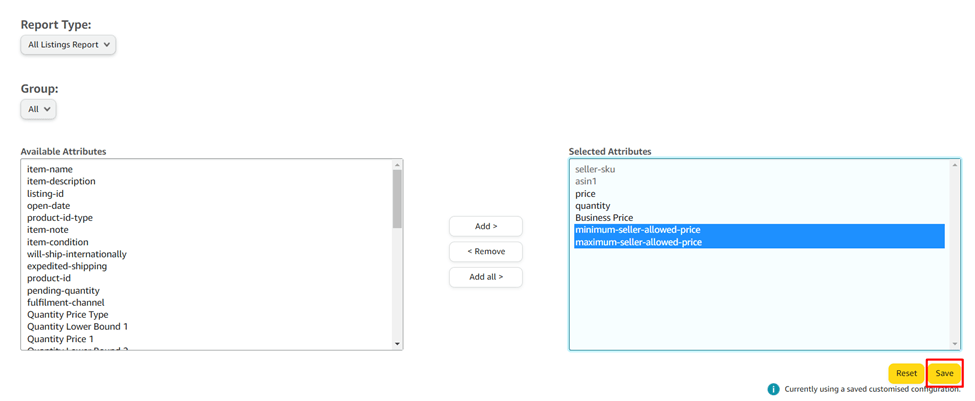 The customized report will be adjusted after clicking on the Save button.
Then, go to Pricing Management. Please see Figure 5 below.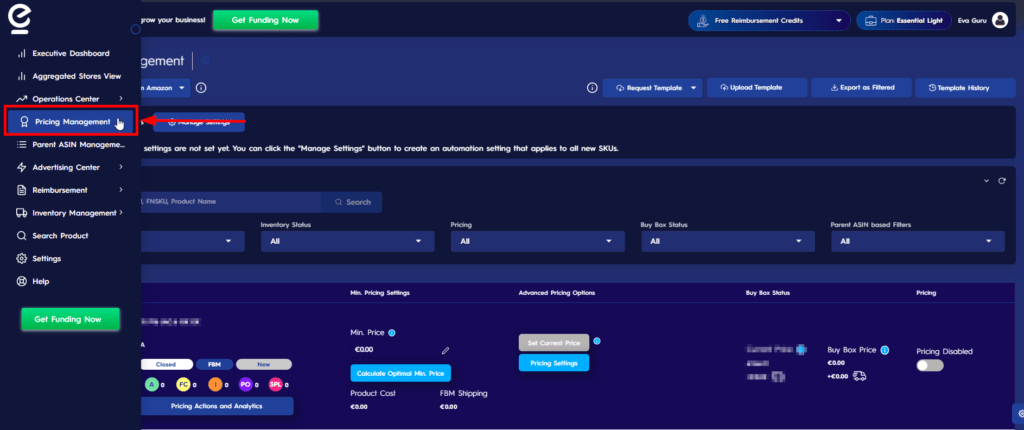 Then, you will see the Request Sync from Amazon button. Hover to that, and a dropdown menu will appear with two options. Sync Inventory and Sync Min/Max Prices. Please see Figure 6 below.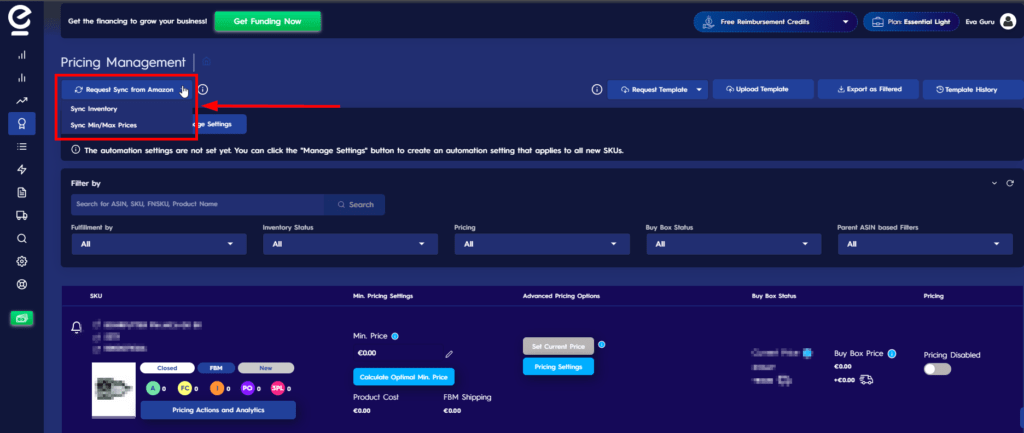 The Sync Inventory button will sync your inventory with Seller Central. This will update the stock information on Eva.
Sync Min/Max Prices button will sync your minimum and maximum prices with Seller Central. The minimum and maximum prices that you have entered on Seller Central will be reflected on Eva.
Please note that these buttons should be used with caution. Do not forget to double-check the information on Seller Central as every minimum and the maximum price will be reflected.
See Also: How to Get Amazon Settlement Reports
Need More Help? Let Our Team Guide You To Success!
Was This Article Helpful?