How to Find/Renew Your Seller API Token
What is Seller API Token?
Your Auth Token is the connection between your Seller Central and Eva. It should always be up to date and renewed so that you do not lose the connection. If your token expires, your store will disconnect and Eva will not function properly.
How to Find/Renew your Seller API Token?
To find or renew your token, follow these steps. First, click on the menu on the left top side next to Amazon Seller Central. Click on Apps and Services and Manage Your Apps. See Figure 1.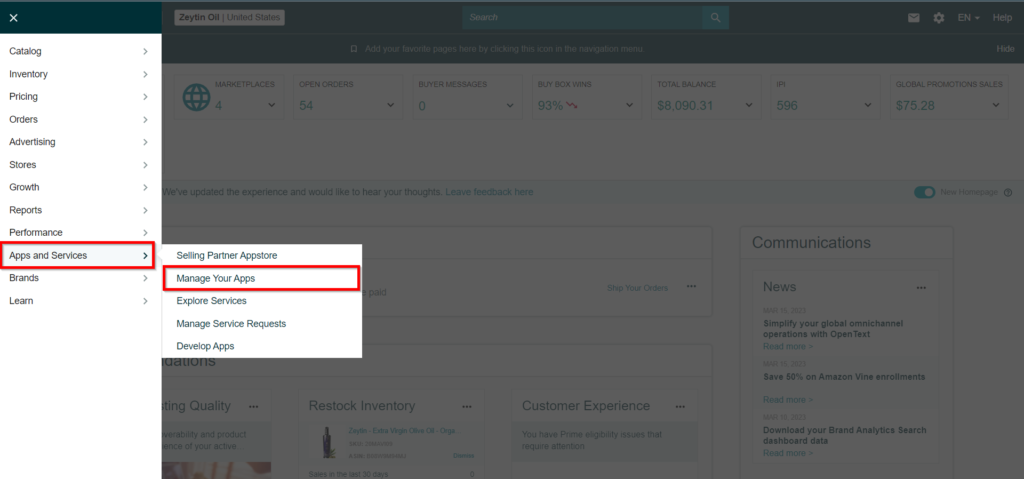 When you are on the Manage Your Apps page, you can monitor the third-party apps to which you have given access. Find Eva on this list. On this part, click the "Renew Authorization" button. See Figure 2.

Click on "Renew Authorization" on the pop-up screen.
After clicking you will be redirected to an authorization page and you will be asked to log in to your Eva account. Click on the "Login to Eva" button and after a redirection, your token will be renewed. See Figure 4.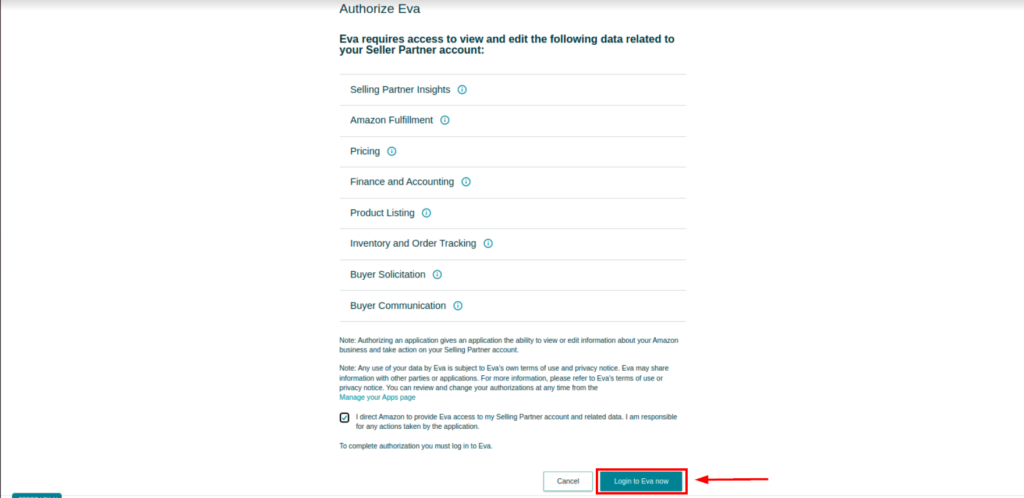 Congratulations!
You have successfully Renewed your token.
How To Connect Your Stores Back To Eva?
First, go to Eva's homepage, enter your email address and password to the corresponding fields and click 'Login'. Please see Figure 5 below.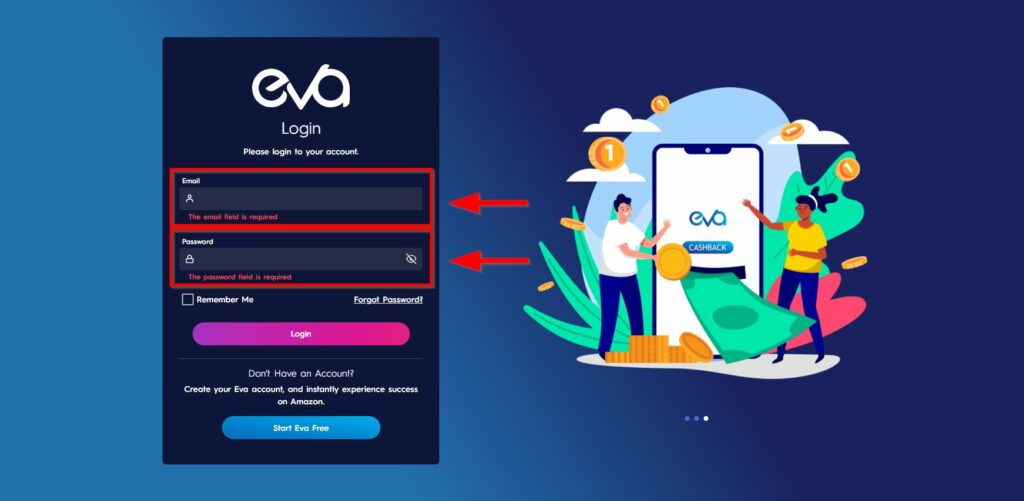 Once you are logged in, you are required to select your region and seller type. Fill in the required fields and click 'Next'. Please see Figure 6 below.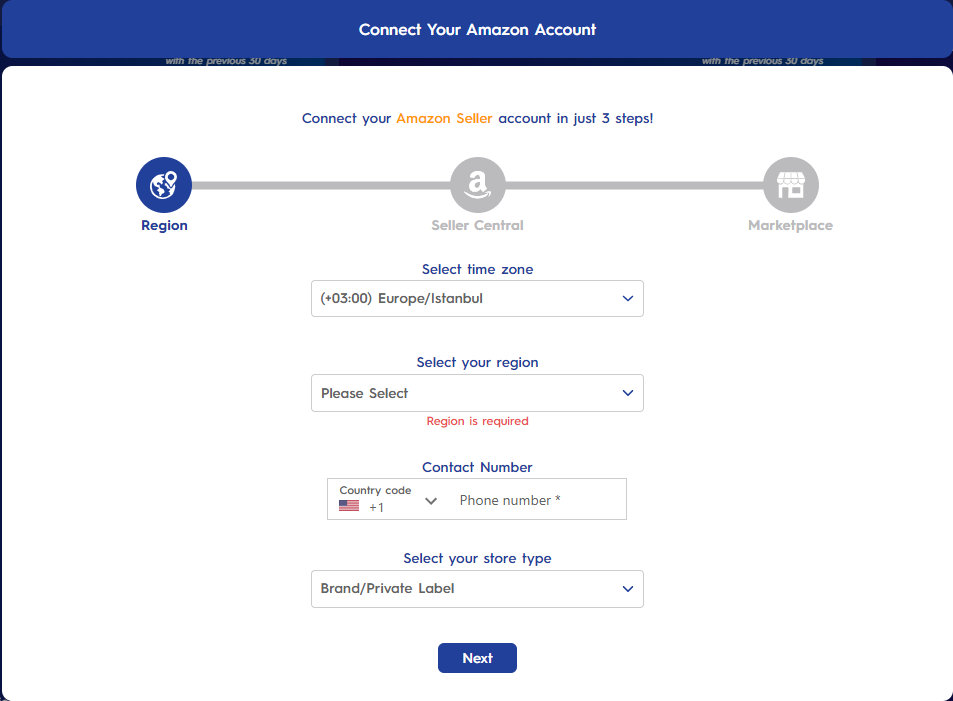 On the next page, as the first step, you are required to Log in to Seller Central. When you click on 'Go to Seller Central' you will be directed to Amazon Seller Central Homepage. Please see Figure 7 below.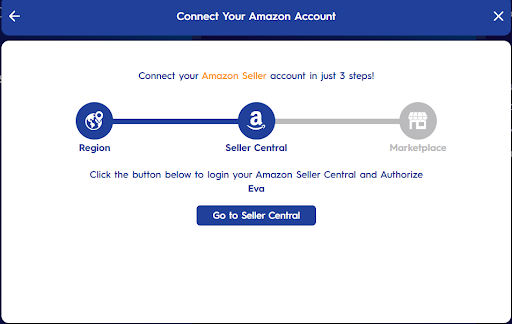 On this page, Eva will be authorized by Seller Central. Do not forget to log in to Eva to complete the authorization process. Please see Figure 8 below.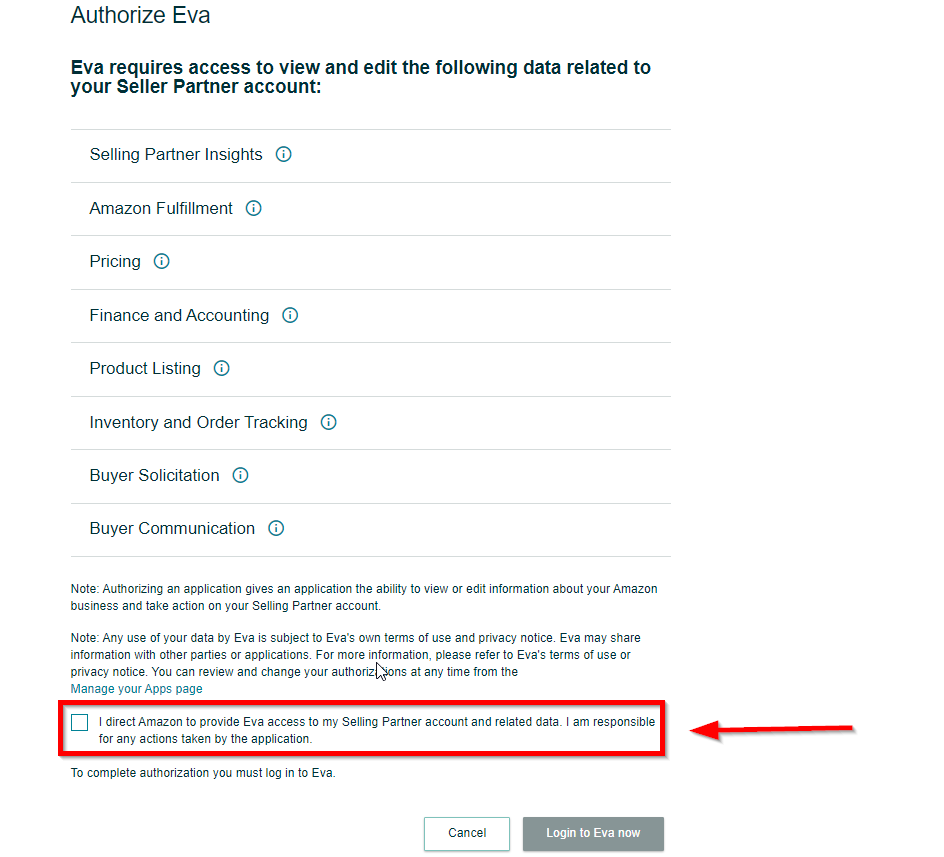 On the same pop-up screen, you must select your stores to connect from the list and click the button "connect" to complete the process. Please see Figure 9 below.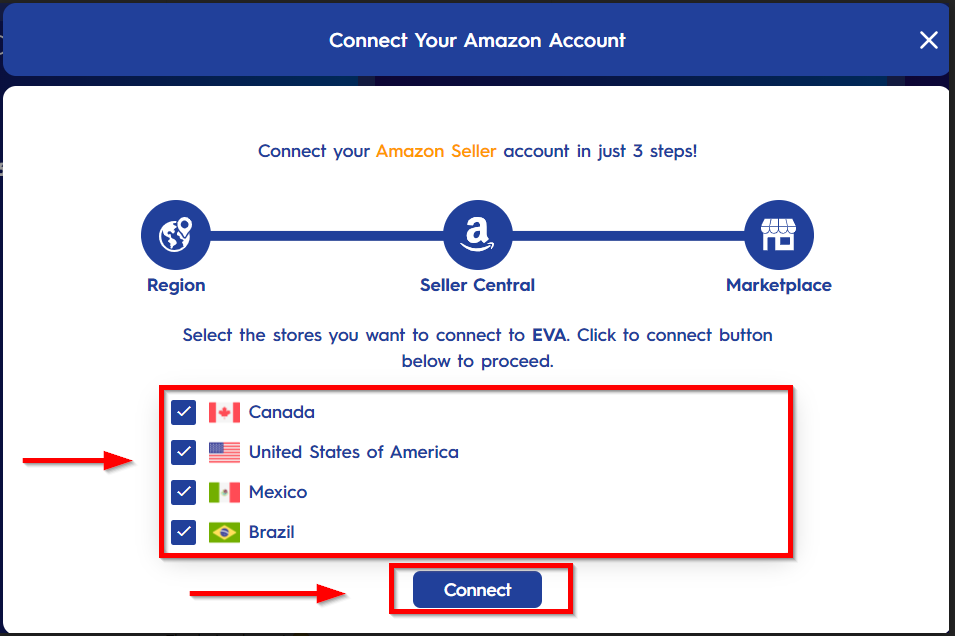 NOTE: Pricing management settings will be preserved during the token reauthentication.
Please note that your tokens should be renewed annually. Otherwise, the token will expire and your store will be disconnected.
Need More Help? Let Our Team Guide You To Success!
Was This Article Helpful?