How to Find/Renew the MWS Auth Token
What is MWS Auth Token?
Your MWS Auth Token is the connection between your Seller Central and Eva. It should always be up to date and renewed so that you do not lose the connection. If your token expires, your store will disconnect and Eva will not function properly.
How to Find/Renew your MWS Auth Token?
To find or renew your token, follow these steps. First, go to your Seller Central and click on the User Permissions under the Settings dropdown menu. See Figure 1.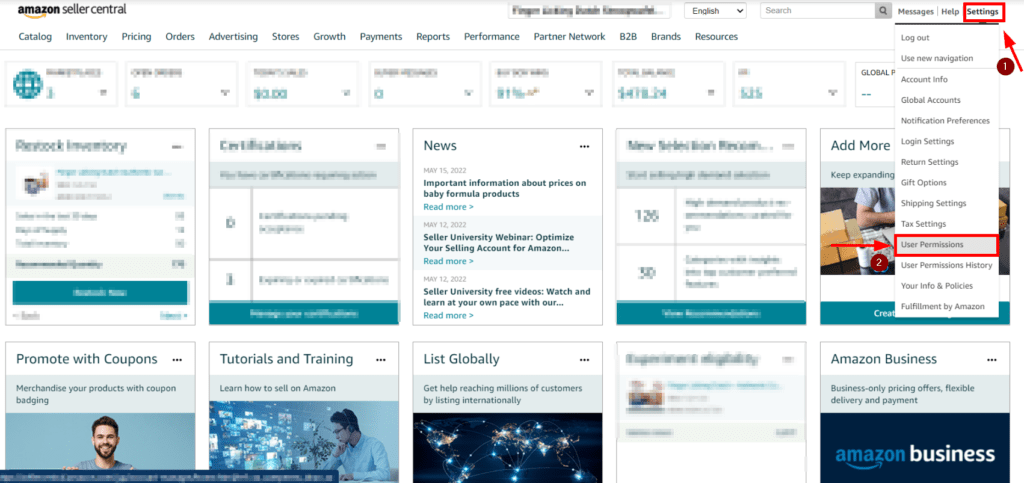 On the User Permissions page, you will find the Third-party developer and apps section. Click on Visit Manage Your Apps. Please see Figure 2.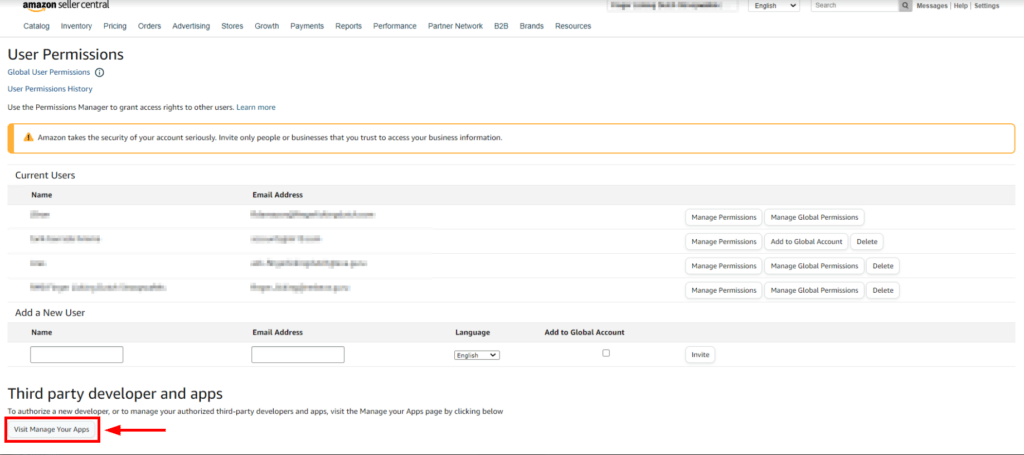 When you are on the Visit Manage Your Apps page, you can monitor the third-party apps that you have given access to. Find Eva on this list. On this part, click the "Authorize New Developer" button (See the Figure below). If you click on View, you can also see your MWS Auth Token related to your Eva connection. Please see Figure 3.

After clicking "Authorize New Developer" you will be welcomed by the "Developer's Name" and "Developer ID" rows. Please use the given Name and ID below in order to proceed. After filling in the details click "Next". Please see Figure 4.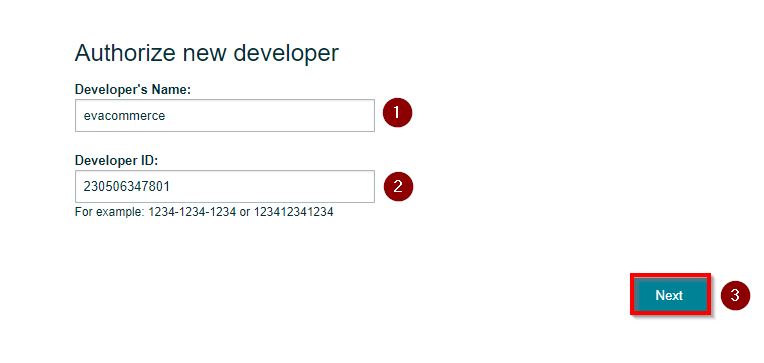 You will be welcomed by a page that needs your confirmation to proceed. Please, check the box and click "Next".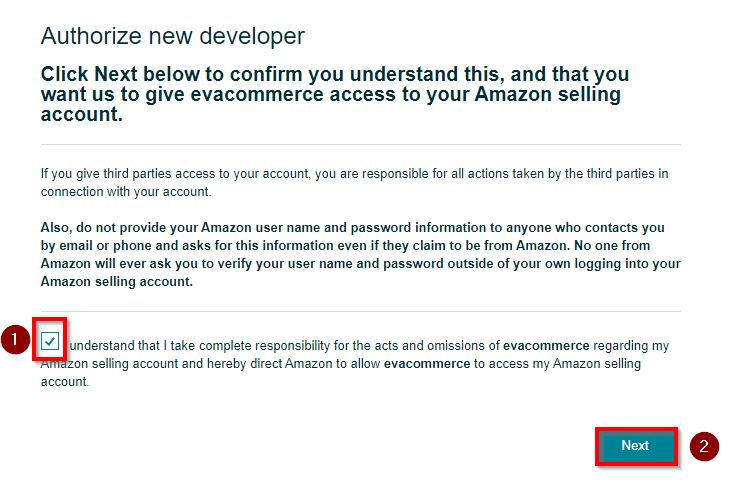 Congratulations!
You have successfully Renewed your MWS Auth Token. Please see Figure 6.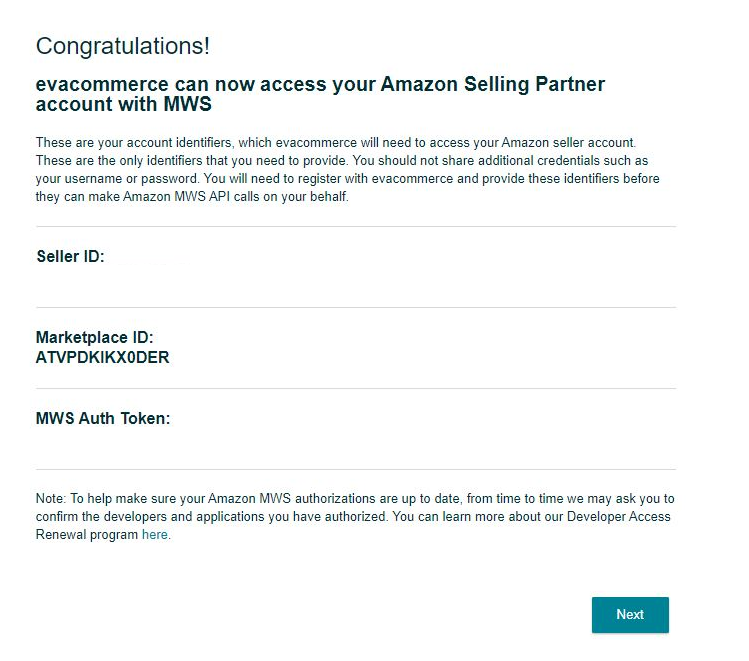 Please note that your tokens should be renewed annually. Otherwise, the token will expire and your store will be disconnected.
Was This Article Helpful?