How to Connect Your Amazon Account to Eva?
You can link your Amazon Account to Eva by following the below steps.
Log In to Eva
First, go to Eva's homepage, enter your email address and password to the corresponding fields and click 'Login'. Please see Figure 1 below.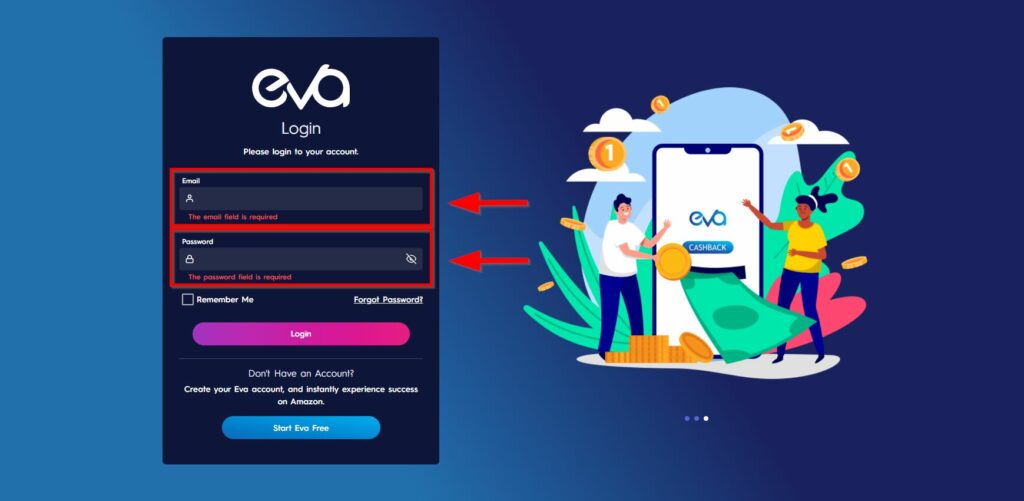 Select Your Time Zone, Marketplace, and Business Model
Once you are logged in, you are required to select your region and seller type. Fill in the required fields and click 'Next'. Please see Figure 2 below.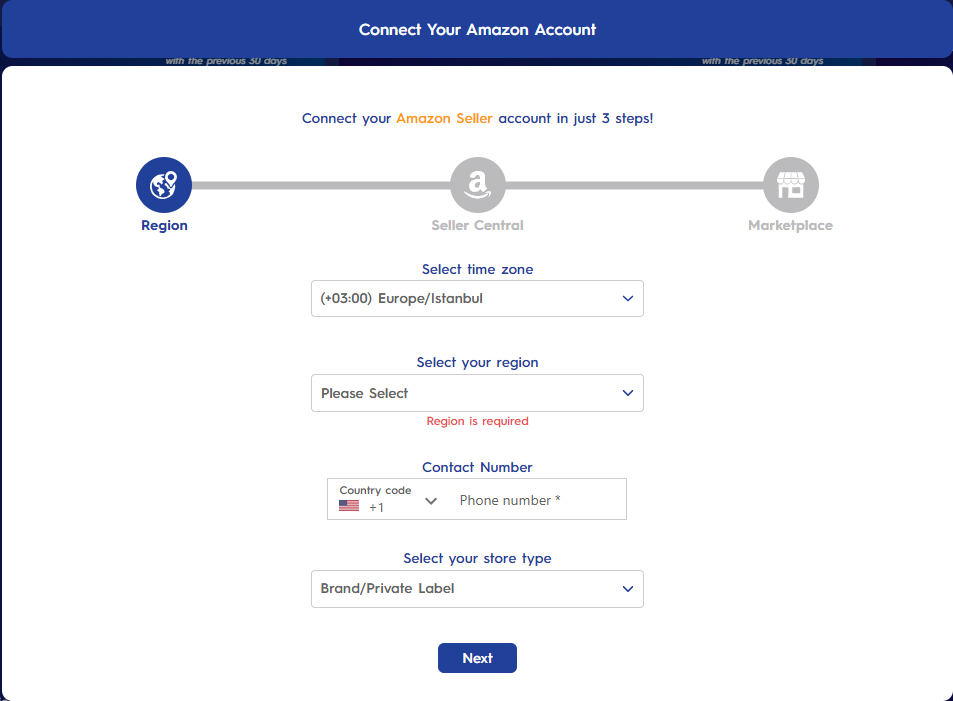 Log in to Seller Central Account
On the next page, as the first step, you are required to Log in to Seller Central. When you click on 'Go to Seller Central' you will be directed to Amazon Seller Central Homepage. Please see Figure 3 below.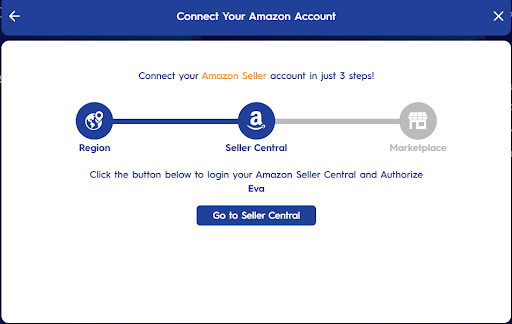 On this page, Eva will be authorized by Seller Central. Do not forget to log in to Eva to complete the authorization process. Please see Figure 4 below.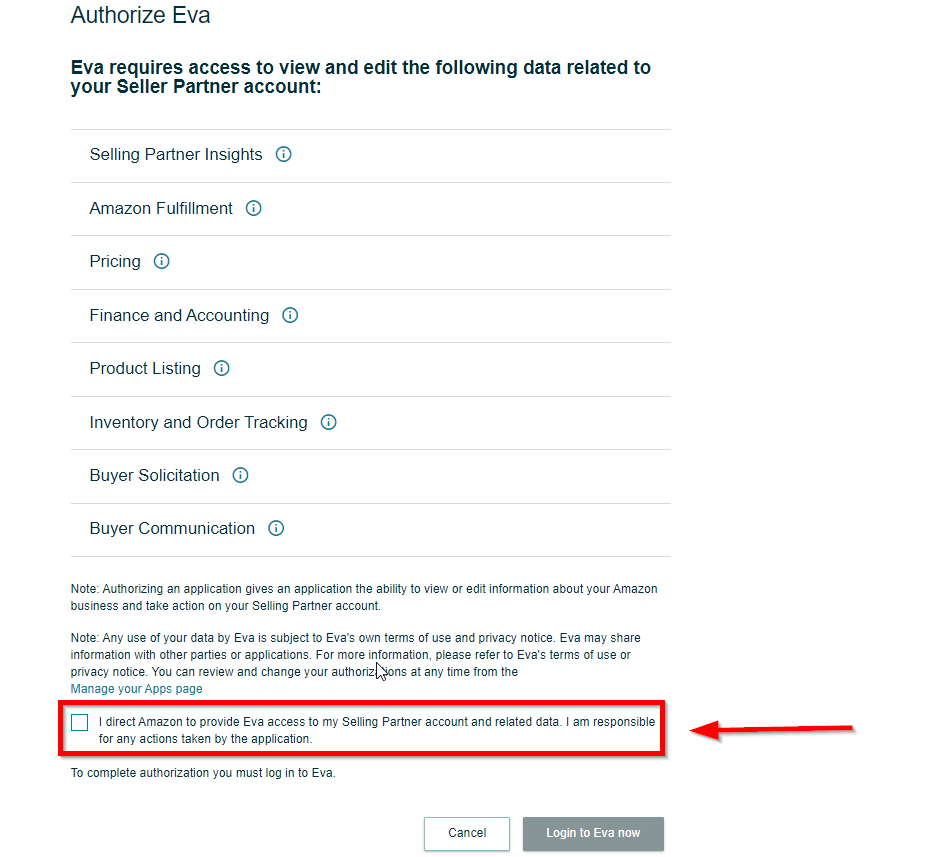 On the same pop-up screen, you must select your stores to connect from the list and click the button "connect" to complete the process. Please see Figure 5 below.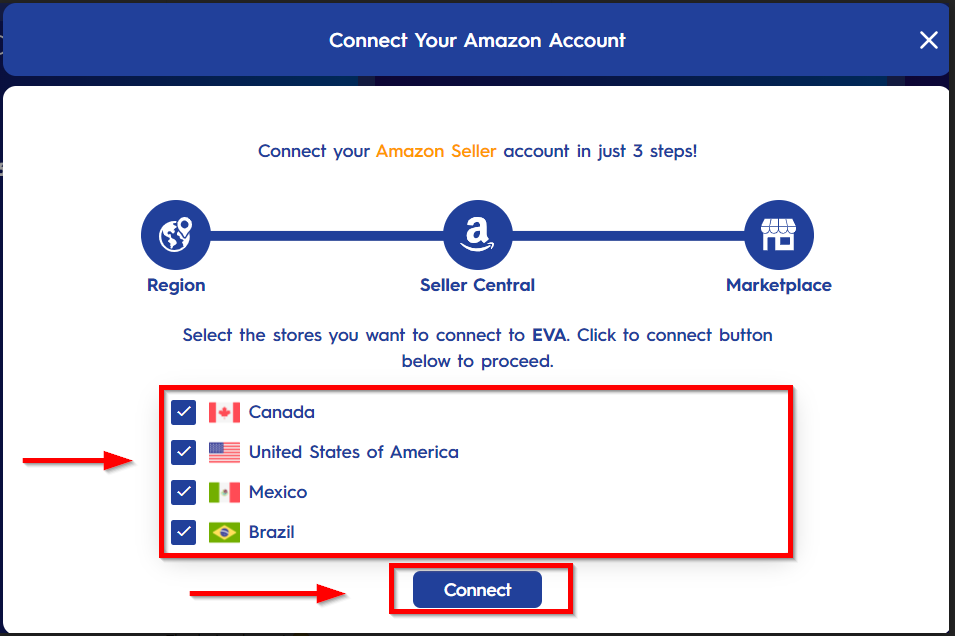 Data Download
Your data will be downloaded from Amazon Seller Central, which takes a while depending on the size of your store and the number of SKUs in your listings. Please see Figure 6 below.

Once the download is completed, here you go! You are now ready to start using Eva!

Do you have more than 1 store? Follow this article to connect with more stores! How to Add Additional Stores to Your Eva Account

Do you have Advertising Account and want to get the benefit of displaying your Ad data in a unique and most convenient way on the Eva platform? Follow this article to connect your Ad account! Connecting Amazon Advertising Account to Eva
Need More Help? Let Our Team Guide You To Success!
Was This Article Helpful?