Getting Amazon Settlement Report
To get an Amazon Settlement Report, follow these steps:
First, log in to your Seller Central. Then, hover to the Reports section that is on the top menu, this will open a dropdown menu. Select the Payments on the dropdown menu. See Figure 1.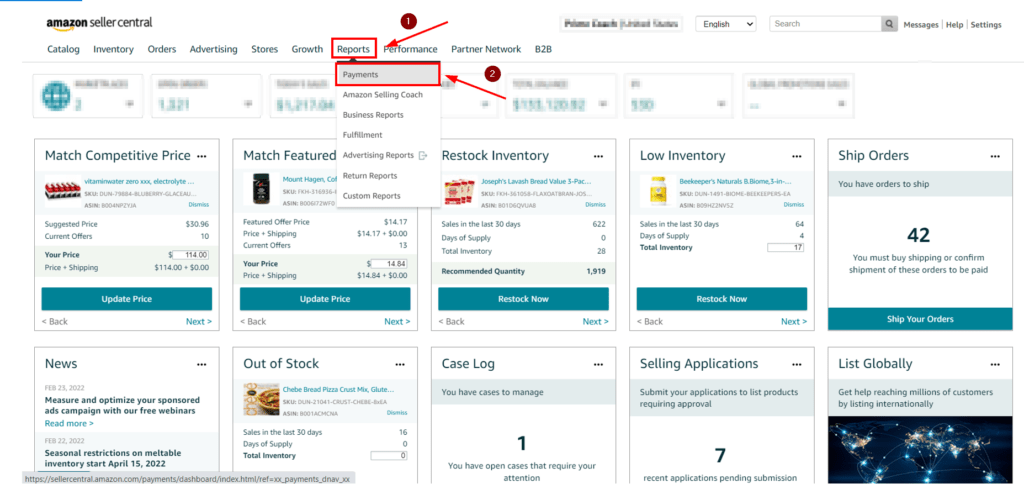 By clicking the Payments, you will open your Payment Dashboard where you can find your financial data.
Click on All Statements to request a Settlement Report. On the All Statements page, you can see your already created Settlement Reports. See Arrow 1 in Figure 2. Do not forget that Settlement Reports are created biweekly. If you want to search a specific time frame, you can enter your desired time frame and click on Search. See Arrow 2 and 3 in Figure 2.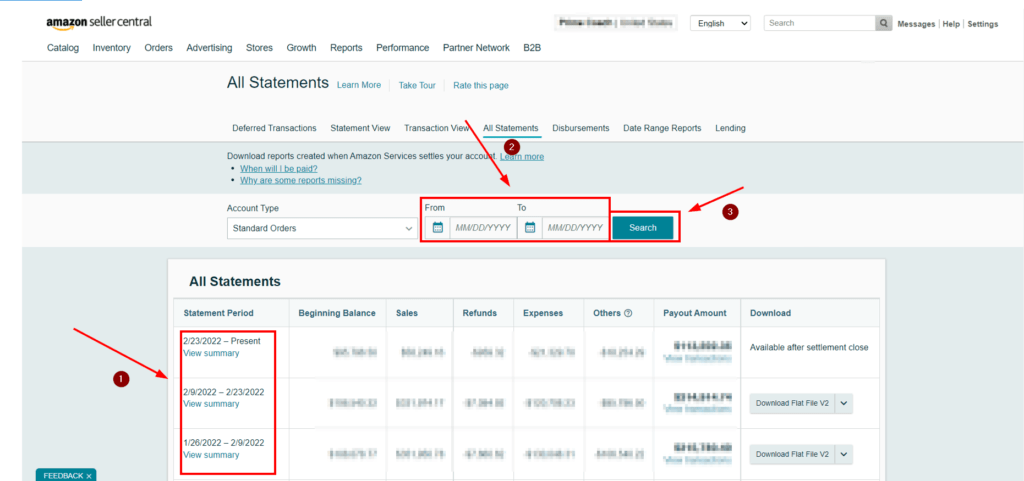 To download your Settlement Report, click on the Download Flat File V2 button that is on the right side of your report. See Figure 3.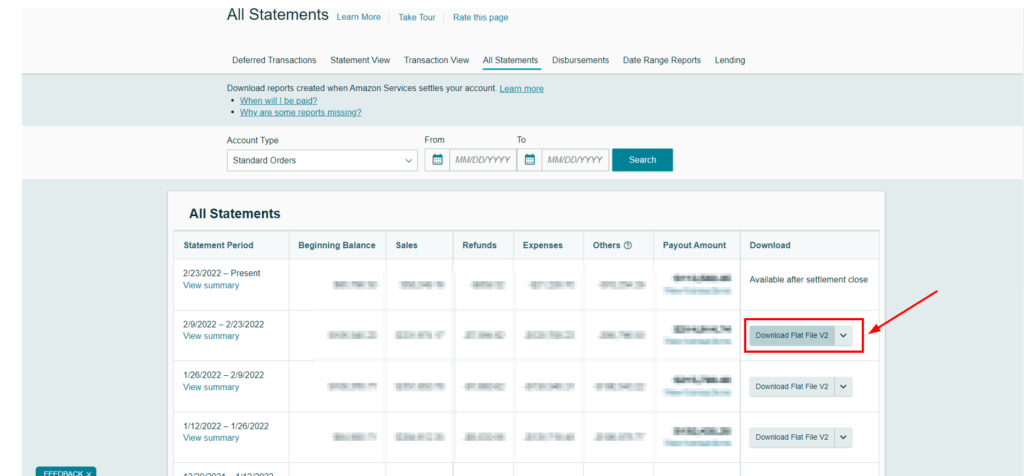 By clicking that, you will download your Settlement Report in the Flat File V2 format.
Was This Article Helpful?