Eva Inventory Management Subscription
Managing inventory is a critical aspect of any business, and keeping track of stock levels, sales, and profits can be overwhelming. Fortunately, with the Eva Inventory Management subscription package, businesses can streamline their inventory management operations and achieve efficiency, accuracy, and profitability.
The Eva Inventory Management subscription package is a comprehensive solution that allows businesses to manage their inventory, sales, profits, and expenses with ease. With unlimited marketplaces and the ability to connect to one store, businesses can easily monitor their inventory levels and sales across multiple platforms.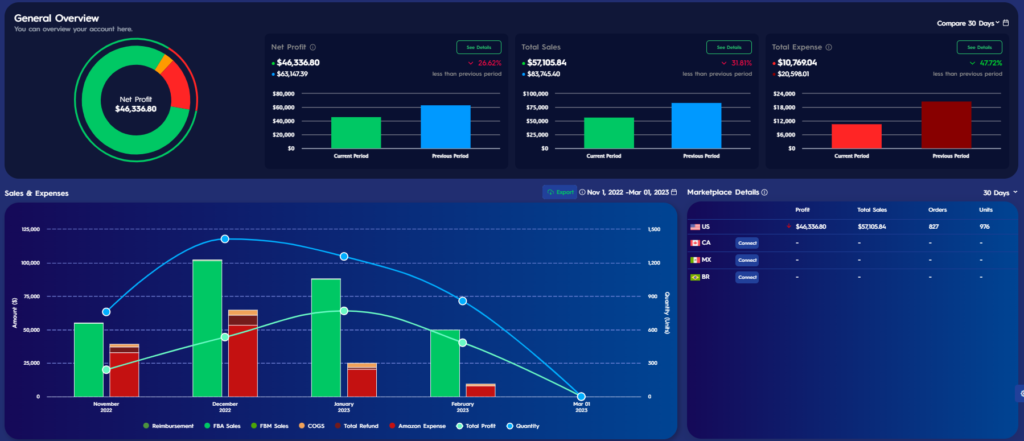 The Eva Inventory Management package comes with a user-friendly executive dashboard that provides real-time information on sales details, profit details, marketplace details, SKU status, buy box ownership, pricing activity, and sales and finance. Customers can also connect to other marketplaces from the connect button on the Marketplace Details Card.
Moreover, businesses can track their inventory health, receive orders, manage returns, and monitor FBA inventory storage fees with ease. The Replenishment Page allows businesses to customize replenishment settings, export replenishment data, view replenishment export history, and simulate replenishment. Customers can also click on SKUs and go to pricing management.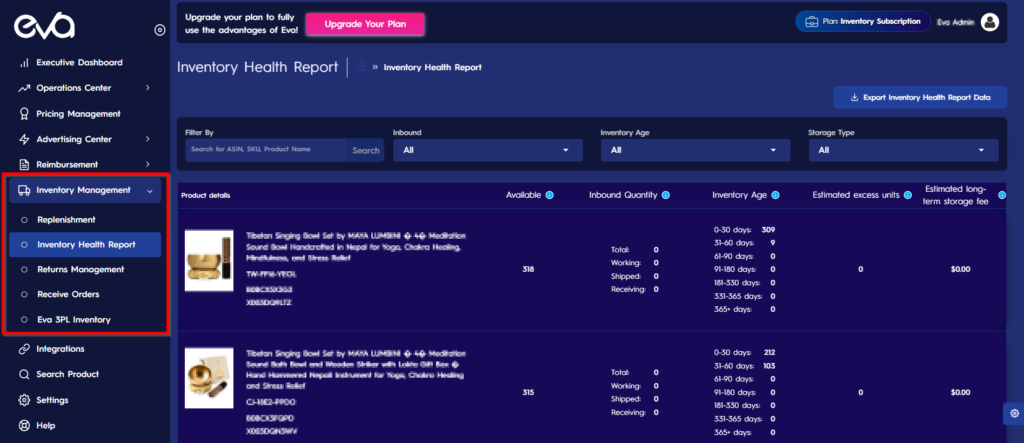 The pricing management feature enables businesses to enter costs, save product costs, set sale prices, view current prices, and access pricing settings. However, some features such as SKU ScoreCard, store level setting, all template buttons, and pricing enables buttons are available only in the upgraded version.

The reimbursement analytics feature provides businesses with a service fee rate of 13%, enabling them to monitor and manage their expenses, refunds, and COGS. The Operations Center and Advertising features provide businesses with the opportunity to upgrade their package to access additional functionalities.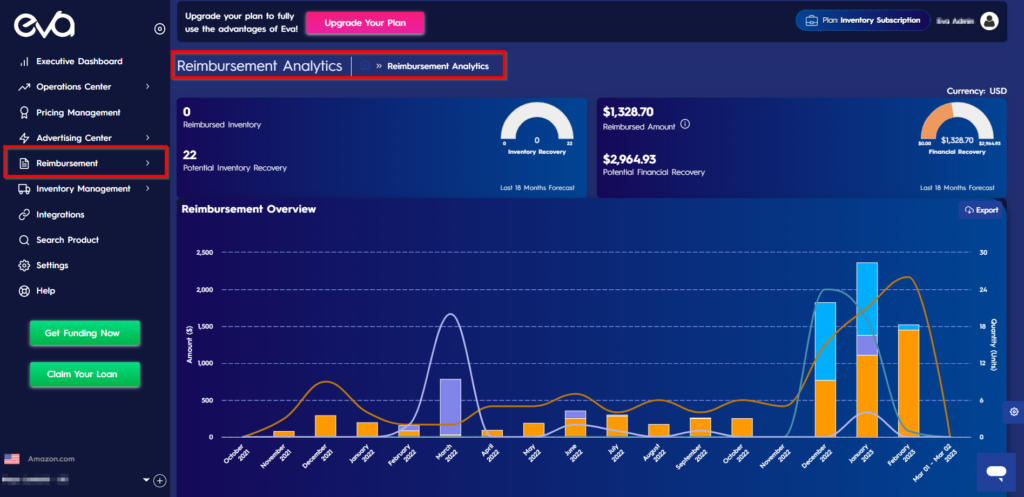 This Eva Inventory Management subscription is priced at $99.
Need More Help? Let Our Team Guide You To Success!
Was This Article Helpful?