Eva Essential PPC Package
Are you struggling to get your Amazon PPC campaigns off the ground? The Eva Essential PPC Package could be just what you need. Here's what you'll get:
What You'll Get:
Free Access to the Eva Platform ($49/M):
Eva's PPC software platform is a powerful tool that makes managing your Amazon PPC campaigns easy. With the Eva Essential PPC Package, you'll get free access to the platform, which would typically cost $49 per month. The platform comes with features like campaign management, analytics, and automation tools to help you get the most out of your campaigns.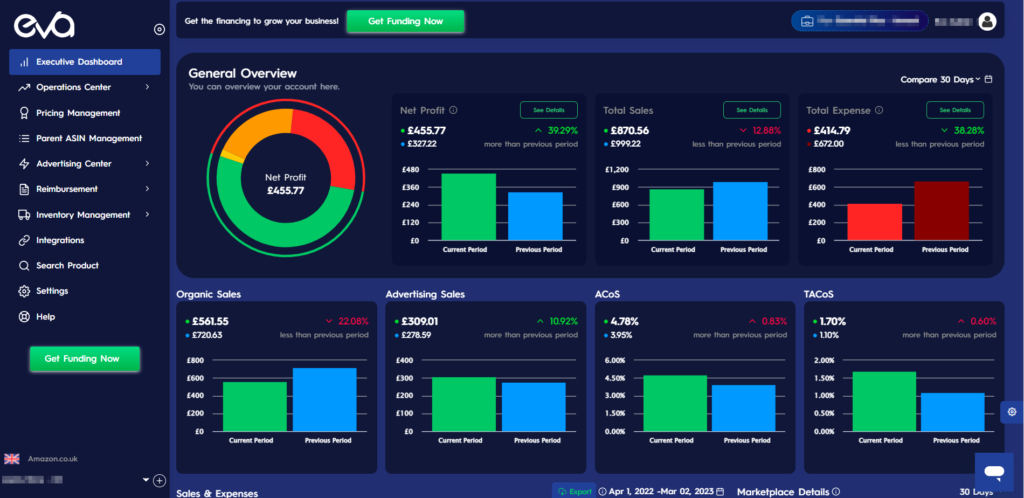 Dedicated PPC Specialist Powered by AI & Automation
You'll have access to a dedicated PPC specialist who will manage your campaigns for you. Eva uses the latest AI and automation tools to ensure that your campaigns are optimized for maximum performance. Your dedicated specialist will monitor your campaigns, adjust bids, and make changes to ensure that you get the best results possible.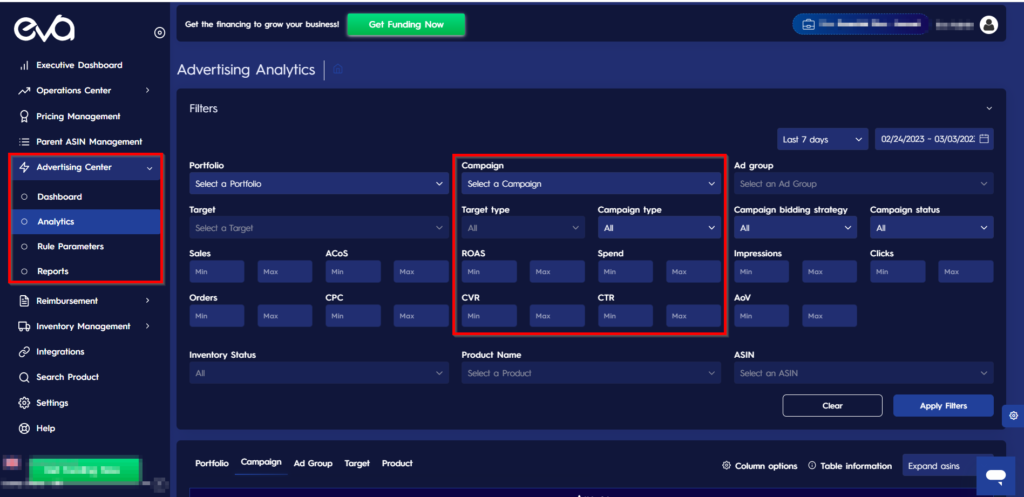 Complete Campaign Setup & Management
Eva will set up your PPC campaigns from scratch, including keyword research, ad group creation, and campaign optimization. They will ensure that your campaigns are set up correctly from the start, which will save you time and effort in the long run.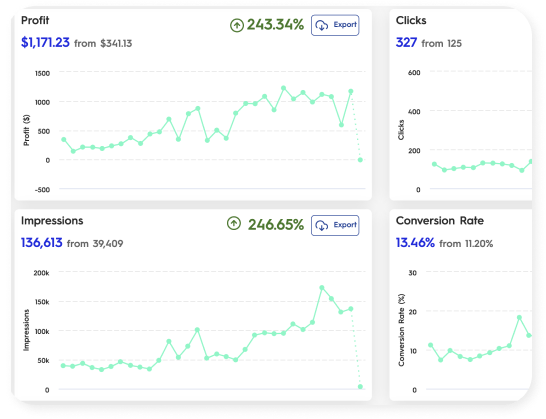 Bid Management
Eva will manage your bids for you to ensure that you're getting the best value for your advertising spend. They will adjust your bids based on performance and market conditions to help you get the most out of your advertising budget.
Weekly Performance Reporting
You'll receive weekly performance reports that give you detailed insights into your advertising performance. These reports will show you how your campaigns are performing and where you can make improvements.
Monthly Meetings to Recap with Your PPC Specialist
You'll have monthly meetings with your dedicated PPC specialist to discuss your campaigns' performance and make any necessary changes. These meetings will give you an opportunity to ask questions, provide feedback, and get expert advice on how to improve your campaigns.
Requirements:
To qualify for the Eva Essential PPC Package, you'll need:
Up to 10 Parent ASINs
Less than $30k monthly revenue
One marketplace supported
Minimum 4-month contract
Pricing:
The Eva Essential PPC Package costs only $499 per month, with no extra or hidden costs. The billing cycle starts after Eva starts working inside your account, and you're not tied into any long-term contracts.
In conclusion, if you're looking to improve your Amazon PPC campaigns' performance without spending too much time and effort on campaign creation and management, the Eva Essential PPC Package is an excellent choice. With a dedicated PPC specialist, complete campaign setup and management, bid management, weekly performance reporting, and monthly meetings, you'll have everything you need to succeed on Amazon.
Start Your PPC journey now.
Need More Help? Let Our Team Guide You To Success!
Was This Article Helpful?